Academic Decathlon Qualifies For State
The Lake Ridge High School Academic Decathlon team had a solid performance at the regional meet at Arlington Lamar High School. Lake Ridge scored enough points to advance to the state competition in El Paso, TX on Feb. 23rd through Feb. 26th.
Academic Decathlon is an Academic competition for your mind. There will be 10 events ranging from art to economics that students compete in, all relating to their theme of World War II.  Academic Decathlon is open to a wide range of academic levels, as it offers Varsity, which are "A students" as well as Scholastics, which are "B students" and Honors, which are "C students." Each academic level has three students and one alternate.
Brandon Austin, AcaDec Coach, is proud his team will be advancing to state, but understands they didn't get there by chance.
"To earn the opportunity of qualifying for state, it takes a lot of self discipline on the students part and the coaches part as well, it takes the drive of never quitting, never stopping, along with the hours of reading and studying we put in," Austin said.
Nick Vo, junior, is looking forward to competing against the best the state has to offer.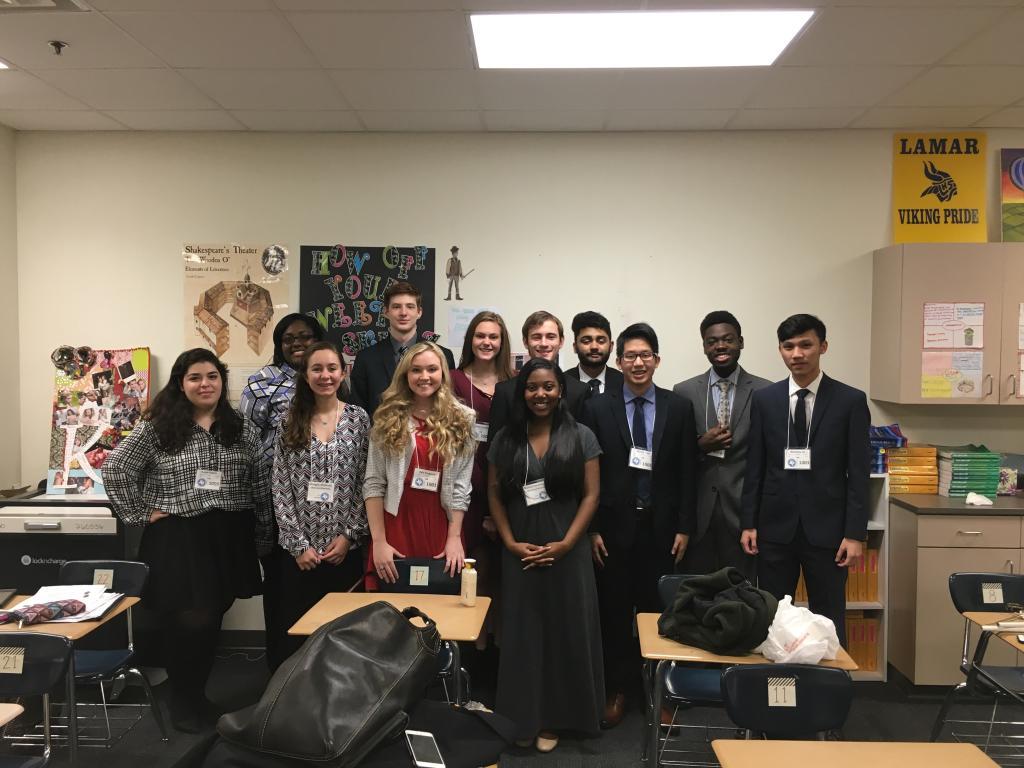 "It means a lot to me, to be able to compete against the best AcaDec teams in the state of Texas, it is really rewarding knowing all the hard work we put in during practice payed off," Vo said.
Sam Qazi, junior, is excited knowing he will be going to state, but realizes the team still has more work to do.
"I'm really excited for the state competition, when we qualified, I was already feeling accomplished by just doing just that, but I had to refocus and realize that we have to continue studying and working hard at practice so we compete are best later this month," Qazi said.
Coach Austin is hoping for a good competition out of his students, and wants his team to earn some big awards.
"My goal for our team is to come home with 5 state medals," Austin said.