Swim and Dive Soar to State Competition
An updated version of this article has been posted. Three girl's relay teams took first place in regions, not six as earlier reported.
The Lake Ridge swimming and diving team took first and second place in regionals last Friday and Saturday. The girls swim team came in second place, boys came in first, and three divers from the diving team going to state to compete as well.
The dive team competed in their district meet Friday afternoon; placing Lake Ridge in first place in the district. Junior Hunter Jaynes placed first, freshmen Kyle Sanchez and Jakob Conrad placed second and fourth and freshman Sofia Minotti placed first in girl's regionals.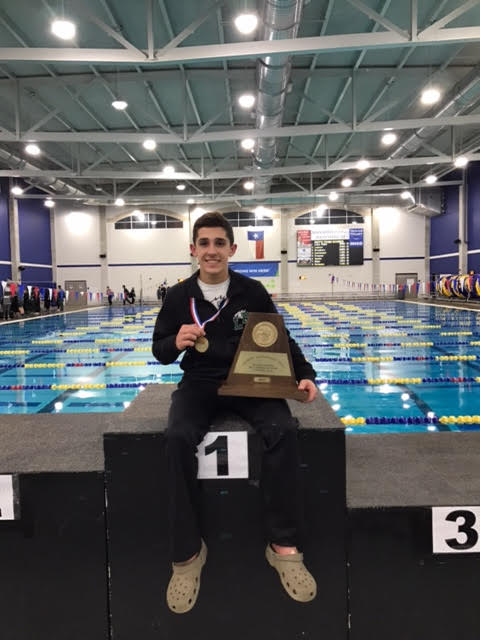 This will be the third year Hunter Jaynes will be going to state for diving.
"I'm stoked for state. I'm seated ahead in first by about like 55 points, so I'm feeling really confident going in. I'm just going to give it my all. I'm still pretty close to a state record so hopefully I can muster up 30 points in the next two weeks," Jaynes said.
As state might be a regular thing for Jaynes, a couple of freshmen are looking forward to their first opportunity to compete at that level.
"I felt really good about regionals. I messed up on one dive but I brought it back," said Sanchez. "I'm really excited to spend a couple days with my team at state and I feel like it should go pretty well."
"I think I did really well considering I recently started diving and I'm expecting better things in the future. I'm actually very nervous about state, but I should do fine," said Minotti.
The swim team completed preliminaries Friday afternoon and regional finals took place on Saturday evening. The boy's swim team took first place in regionals. All three girl's relay teams also took first in the region.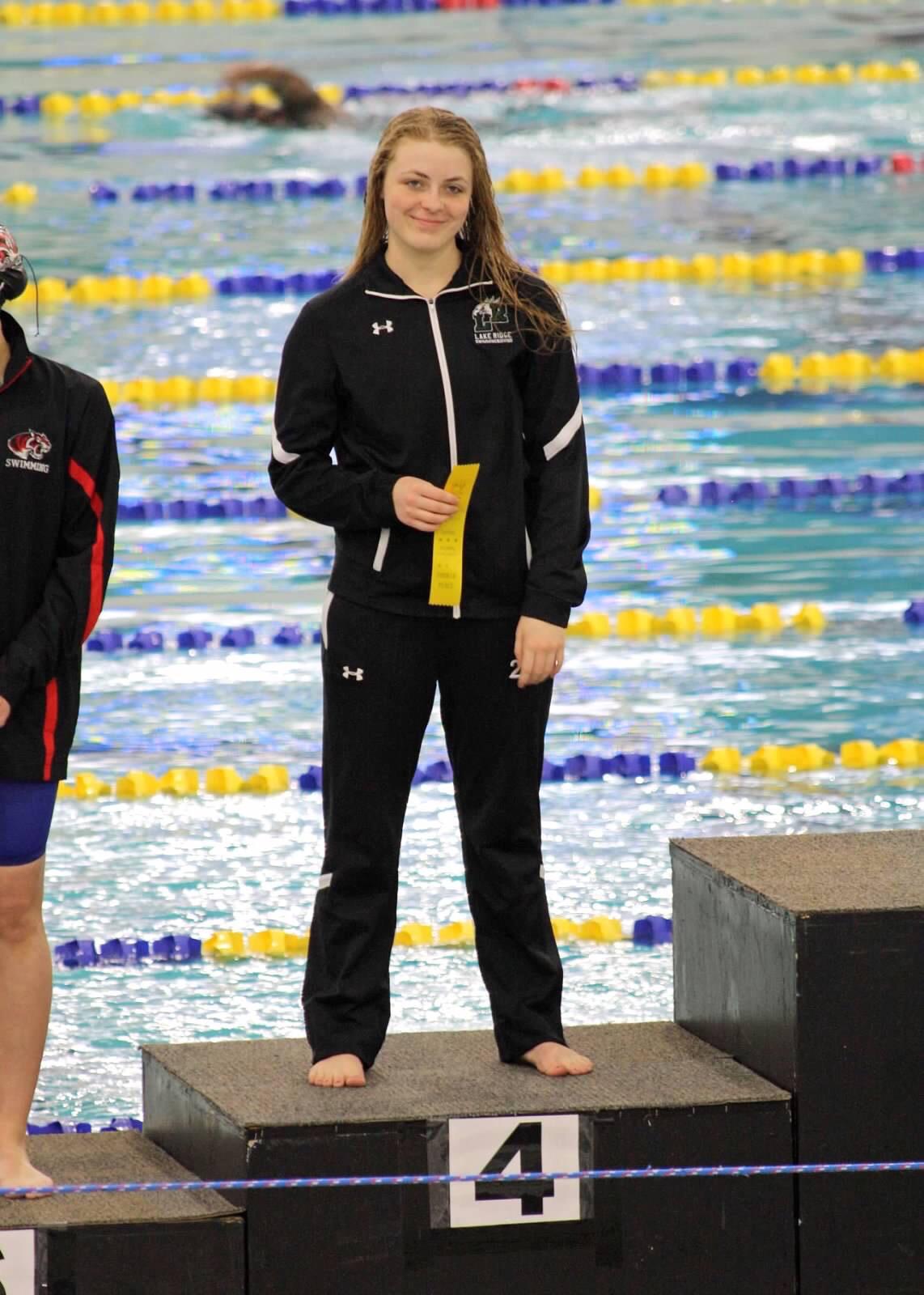 Rhiannan Boseman, junior, placed fourth in the 50 meter freestyle, will advance to state in the 200 medley relay after a major comeback from an injury at the end of last season in which she hyperextended her knee.
"It was off season and we were playing ultimate frisbee as a team. I jumped up to knock the frisbee out of the air and that's when my knee hyperextended," explained Boseman.
Her injury has had a huge impact on her performance this season; creating a setback that could affect her performance at state this year.
"I had surgery and wasn't able to get in the water over the summer. Instead, I had to do core and weights. When I was able to start swimming I could only pull and wasn't able to start kicking hard until mid December. That's a lot of training I missed out on. I wasn't able to swim at any of the dual meets, which are all the meets at the beginning of the year, and only swam in two of the meets before districts," said Boseman.
Despite her surgery and the difficulties of training without being in the water for so long, Boseman says she is happy with her results this season.
"I was officially cleared to compete at the end of December, so I am very proud of the fact that I am going to state with my team. I know that I have worked my absolute hardest this season, and I am happy with how far I have come. Though it's been a very difficult and frustrating journey, I wouldn't change what happened because It's been a humbling experience and it's definitely shaped who I am," said Boseman.
The swim and dive team will be competing at their state competition in Austin on February 17th and 18th.