Lake Ridge Love Insight
Valentine's Day is a day when couples and sweethearts choose to exaggerate and blow up their relationship. It's a day used by many to pop the big question, or even reveal who they secretly admire.
Some of Lake Ridge's most commonly known couples, Kyla Fergason and Jensen Hendricks, Holly Simpson and Blake Lodes, shared how they began to date and what it really takes to keep two people going together, at the same pace.
"Jensen and I started dating September 11, 2014. He asked me out by giving me a cute little bundtini and a card that said 'there is no one bundt you I want to take to homecoming as my girlfriend'. He did it on my 16th birthday too, the first day I was allowed to start dating. It was really sweet," said senior Kyla Fergason
"Blake and I started dating on May 23, 2014. He asked me out with blue flowers after one of my theatre performances," said junior Holly Simpson.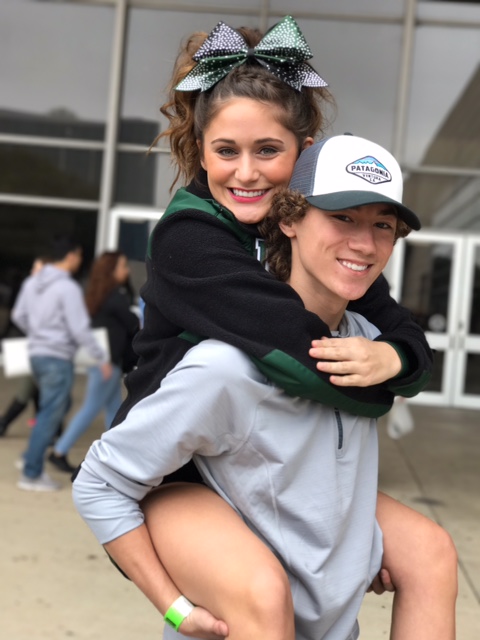 "I just sort of asked Bailey. It all happened really fast," junior Cayden Ellis, admits.
"Brandon just asked me one day at school, we started dating a year ago," said junior Madison Burch.
The couples admit that it's not always easy to be in a relationship with another person so completely different from you. Since they've been at it for awhile, they shared what their secret is to keep the relationship afloat.
"Kyla and I keep going because we communicate our problems and solve them together rather than ignoring the conflict," said senior Jensen Hendricks.
"Also, I think it's important to continue to remember the reasons you fell in love with that person in the first place. Once the infatuation phase ends, some of the negative qualities become more apparent and it can be easy to get caught up with that. In my relationship, I have done my very best to always look at and thank Jensen for all the wonderful things that make him, well, him," said Fergason.
"I think what keeps Blake and I going is that we have great communication, but also we have a mutual appreciation for each other and we just have fun with one another," Simpson said.
"We're like best friends," junior Blake Lodes adds.
"Cayden and I just spend a lot of time together, like after school and on the weekends. We make time for one another," said junior Bailey Alexander.
Both couples remember certain milestones and funny memories in their relationships fondly.
"That's like, everyday. Everyday is a milestone. Something new happens in each of our lives and whether it's good or bad you just have to communicate and get over it together," said Lodes.
"The time Brandon got his wisdom teeth out was a funny memory. I was there for it, and he kept on telling me to shut up, and that anything I said was wrong," Burch remembers.
"Freshman year, before we began dating, Jensen got me a necklace for Valentine's day. I was so nervous and I ended up not giving him the present I got for him. I ended up having to drive to his house that night to give it to him. He was so relieved because he thought I didn't like him back. It was embarrassing then, but it's funny now," laughs Fergason.
Relationship Test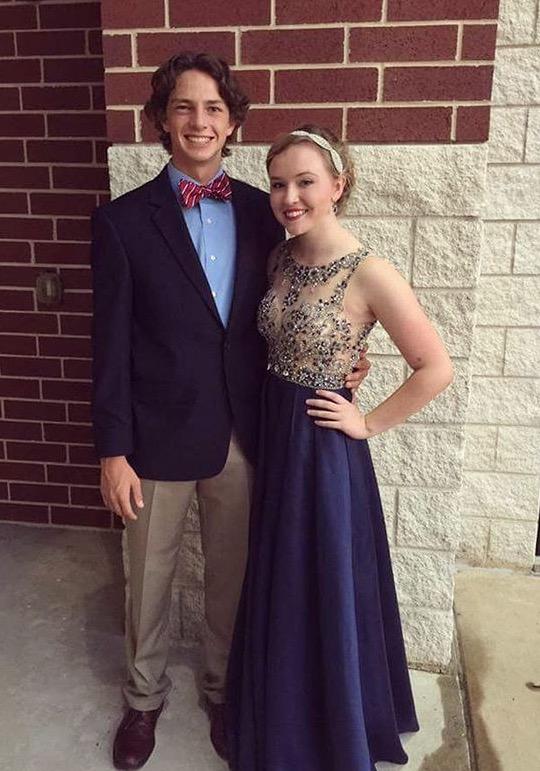 Couples often claim they know everything about each other, after being together for so long. These couples were asked questions to see if they knew each other as well as they thought they did.
1. What is your partner's favorite color?
Kyla: Red
Jensen: Blue
Correct
Holly: Blue
Blake: Blue
Correct
Bailey: Blue
Cayden: Purple
Incorrect; Bailey's favorite color is blue
Madison: Blue
Brandon: Blue
Correct
2. What is your partner's favorite restaurant?
Kyla: Chuys
Jensen: Matt's
Correct
Holly: Texas de Brazil
Blake: Mama's Pizza
Incorrect; Holly's favorite restaurant is Chili's or Fuzzy's, and Blake's is Whataburger
Bailey: Buffalo Wild Wings
Cayden: Chick Fil A
Incorrect; Bailey's favorite restaurant is Texas Roadhouse, and Cayden's is Wingstop
Madison: Chili's
Brandon: Chili's
Correct
3. What is your partner's favorite place to shop at?
Kyla: Dick's
Jensen: Forever 21
Correct
Holly: Khols
Blake: Kendra Scott
Incorrect; Holly's favorite place to shop is the Uptown Mall and Blake's is BigShoes.com
Bailey: Dick's
Cayden: The Rage
Incorrect; Bailey's favorite place to shop is Khols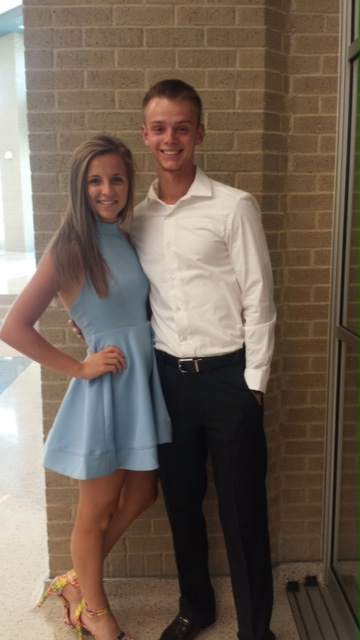 Madison: Dick's
Brandon: The Parks Mall
Incorrect; Madison's favorite place to shop is Target.
4. What is your partner's shoe size?
Kyla: 13
Jensen: 7
Correct
Holly: 16
Blake: 9
Correct
Bailey: 9
Cayden: 7
Correct
Madison: 10
Brandon: 8
Correct