Map of Lake Ridge
Mansfield Lake Ridge High School's comprehensive map shows the various facilities that constitute its campus. The map serves as a navigational compass, guiding students, staff, and visitors through the diverse spaces within the educational ecosystem. On the left side of the first-floor image, the map displays the locations of the gyms that are used for PE classes, practices, and the Eagle's games. Adjacent to these hubs of activity, the library is in between the main entrance and the gym entrance. In the middle of the map, blocks of classes are shown off. Restrooms, shown in red, and staircases, shown in light green, are also both displayed in this main area commonly known as "A-hall."
Further on the right, the map has a block of administrative offices, where everyone from your counselor to your principal is located. Beyond the Admin block, the bottom right side of the map details what is commonly referred to as "E-hall." Here, all fine arts activities from Band and Choir to Art and Journalism are found. E-hall is connected to the main building by the Cafeteria. Most entrances are dictated by the black triangle, however, it is up to admin and teachers on what entrances are allowed to be used in and out throughout the school year, and which ones are locked off are subject to change. To go through any of these entrances, a student must be wearing an ID and no student should open these doors for anyone at the risk of punishment.
Floors two and three are very similar in structure. The main difference between the two can be seen in the main staircase, as only floor two contains an open staircase with railed walkways looking down at the first floor. Floor three does not connect to the main staircase, but it is connected by the corner staircases as well as the one central staircase found on every floor. Floor two also has an offshoot in the bottom right corner where the floor opens out into a walkway above the attendance office, looking over the cafeteria.
Use this map as a guide for Lake Ridge High School for where every restroom, entrance, and staircase are easily visible. The images of the map are below, and a link to download the PDF can be found here PDF: LrMap.
First Floor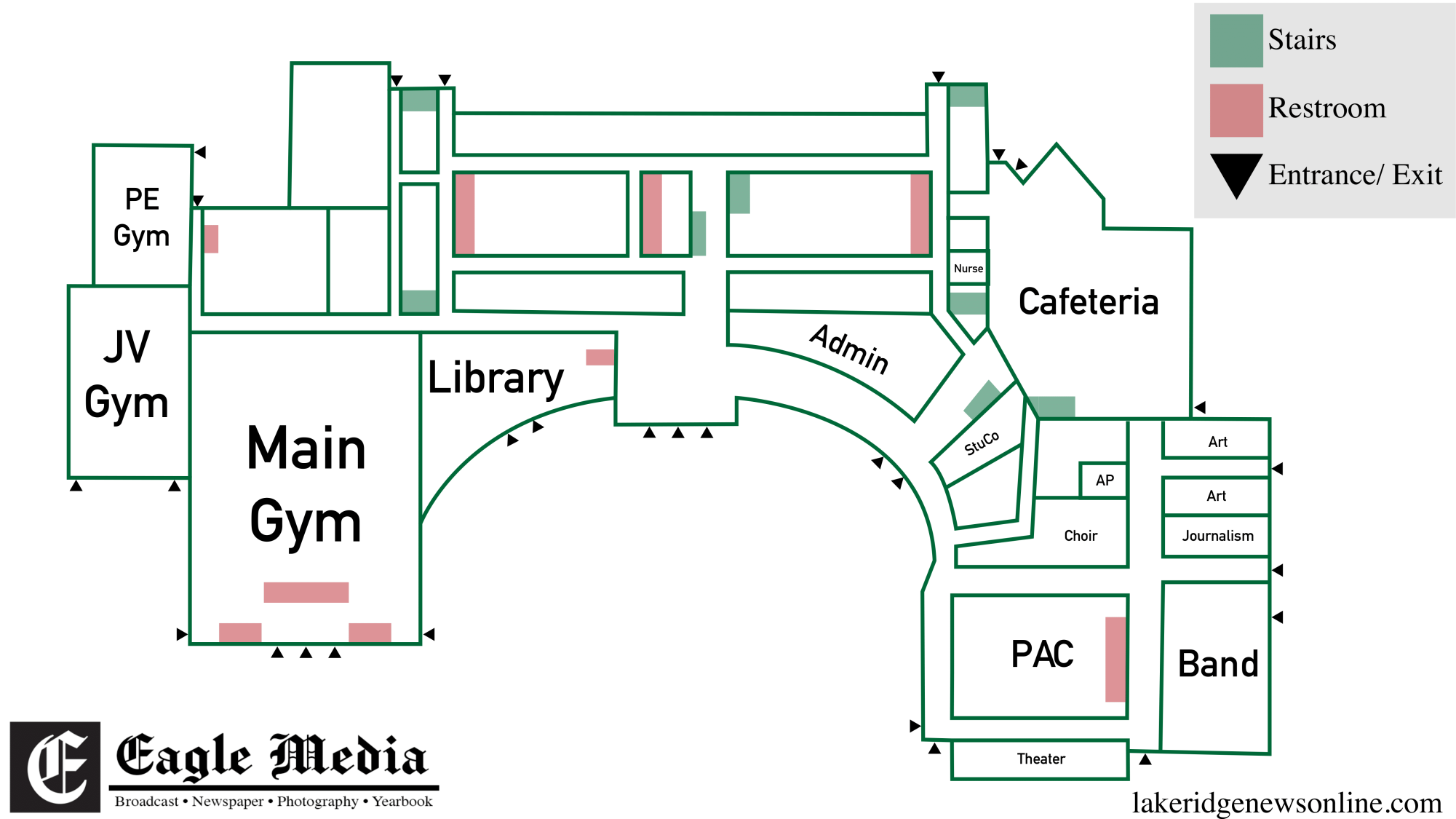 Second Floor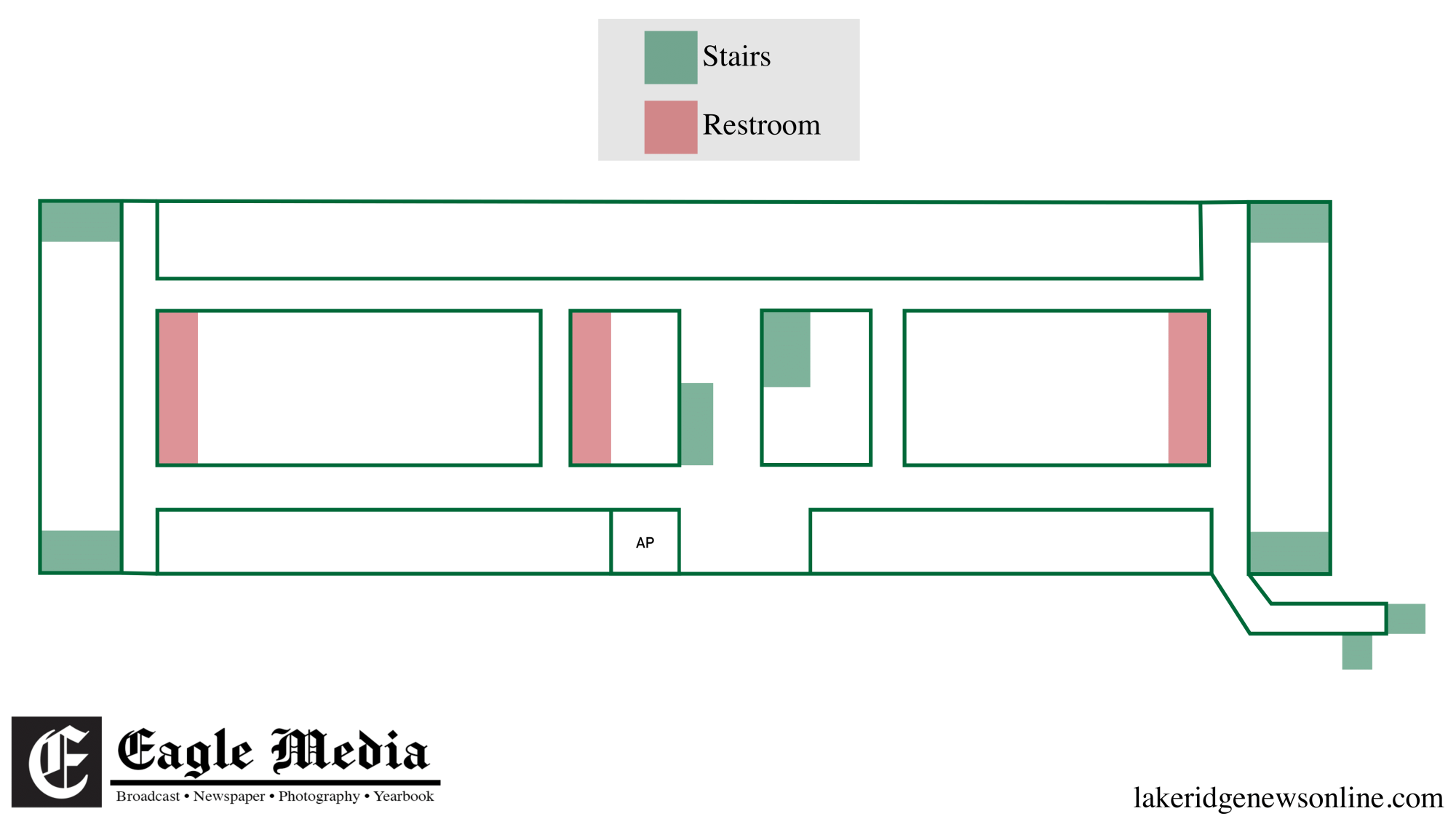 Third Floor