Eagles on a Mission
Spring Break is usually filled with sun and fun, sometimes the beach or the mountains. But for a handful of students at Lake Ridge, the break was spent out of the city and some even out of the country for a very different purpose other than vacationing. They spent their break travelling and helping spread their faith and service through mission trips.
"I went to several different villages in Nicaragua, which is in Central America over the break. We went around from house to house visiting people and just sharing the gospel," says junior Avery Delano.
"I went with a group of several other Lake Ridge students and my church to Austin, Texas. I helped restore Austin with service projects that I did throughout Austin," says senior Kelsey Cearley.
"Austin was a great place to do things like yardwork and painting buildings to restore the city and help other organizations really connect with people in the heart of Austin," reveals sophomore Kacie Sewell.
"Austin was filled with so many helpful things to do. Gardening and partnering with other organizations really helped me feel like I was making a difference," says senior Alyssa Shaw.
The experience of going somewhere outside of Mansfield to help individuals and organizations was very different for the students.
"It was weird seeing how different Central America is from the United States. A lot of Nicaragua is extremely poor, and it was unusual having to adjust to the conditions, like the food, and having to pee in a hole. But it was also amazing to see that despite their poverty, the people were so happy. They knew that material possessions didn't matter." says Delano.
"Austin was just a great opportunity, no matter how weird the culture is there," says Sewell. "We were also able to have some fun outside of serving, such as visiting the graffiti park and having lunch and shopping on South Congress street."
"It was very awesome to get away from the regular community you always see and help others, and I felt more secure in my faith after going," says Cearley.
The impact the students felt they had on their mission site was incredible.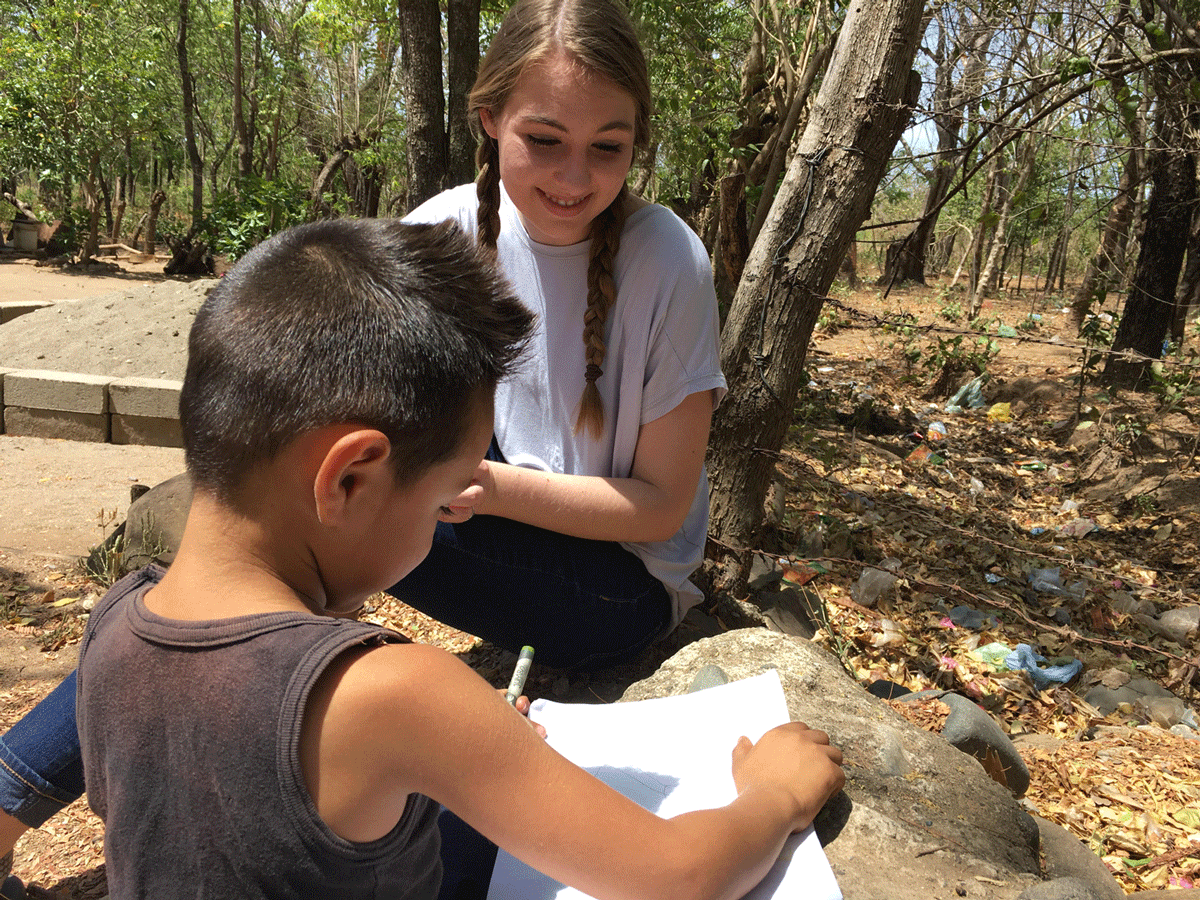 "Giving people in that kind if country hope and reminding them that they're loved and not forgotten is something they won't forget, and I think that's a major impact," says Delano.
"I feel like Austin was impacted by our mission group as a whole very well. Things like yardwork and partnering with other people gave us the opportunity to talk to strangers and people that walked by on the street to do lots of evangelism," says Cearley.
Overall, Spring Break was a time of major impact and new experiences for lots of Lake Ridge students.