For Six Years
A new school year brings about many new things: new school supplies, new classmates, and a couple of new teachers. However, seemingly like something straight out of Boy Meets World with Mr.Feeny, one student has had the same teacher for an astounding six years straight. Olivia Thompson, senior, has had John Sohel as a teacher since her days at Danny Jones Middle School. The pair first came together during his Theater class, but continued on through high school when Sohel moved up to become the Journalism teacher at Lake Ridge High school. Thompson admits that having Sohel as a teacher for 6 years has been filled with excitement as she continued to learn who he was as a teacher.
"Having him as a teacher has been fun. Knowing him for six years gave me plenty of time to understand what kind of teacher he is, or so I thought. I thought he was a super cool and loud theater coach in middle school, which he was. He stood out from any other teacher I had at Danny Jones. He took his class seriously and he valued all different types of personalities in that theater class," Thompson said. "In high school, I noticed a shift in the amount of responsibilities he entrusted students with. You're definitely supposed to be more mature in high school, and he held his students to that standard. He always has been and probably always will be the coolest teacher I know."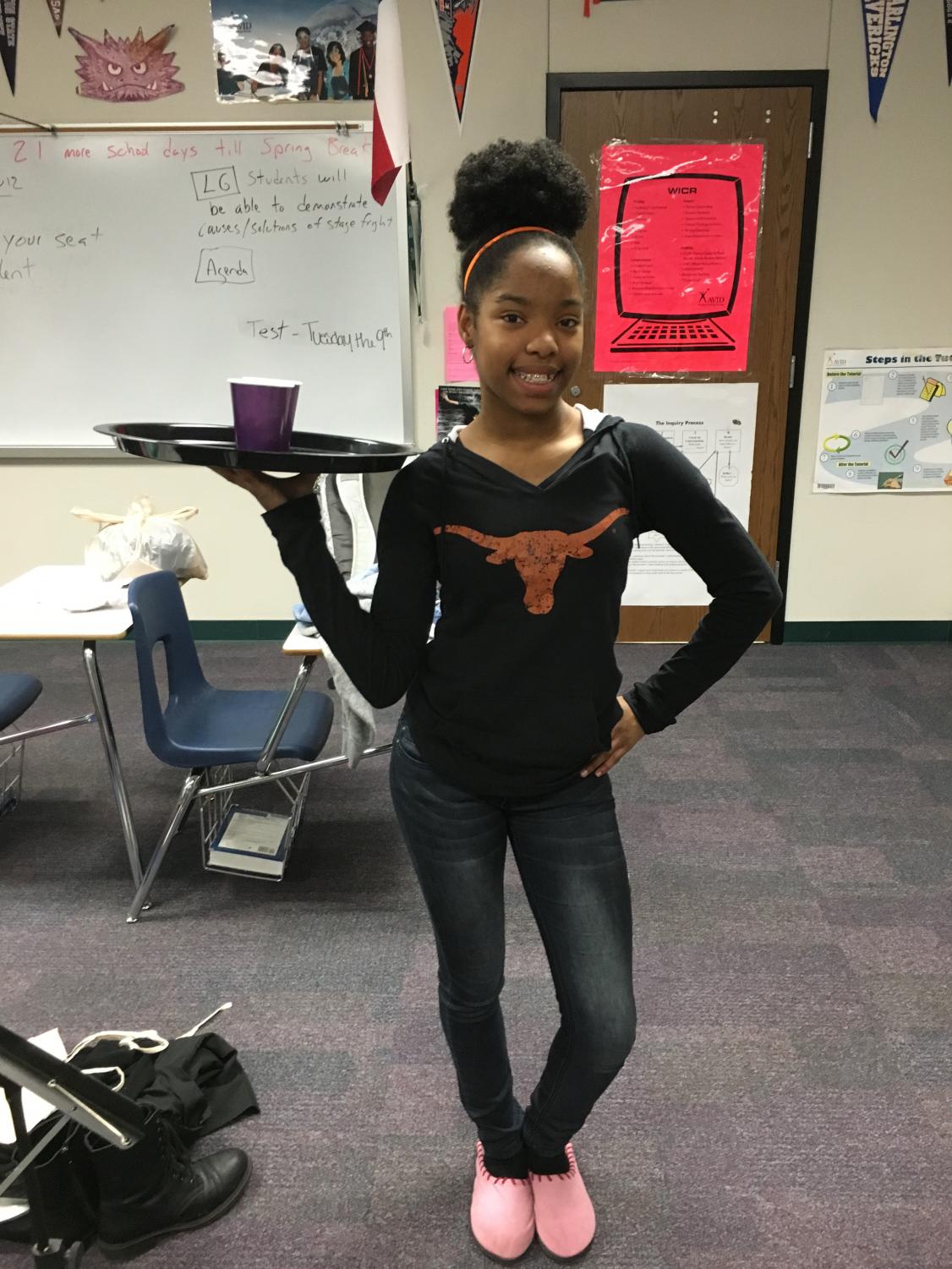 Part of being a teacher doesn't just mean teaching the curriculum to a classroom full of students; it also means teaching life skills and watching students take them and apply them to life. Sohel admits that he considers himself lucky to have been able to watch Thompson mature and grow for so long.
"Having Olivia as a student for so long has been great. It has been awesome to watch her mature from a little awkward middle school kid, into one of our high school's leaders. You usually don't get to see that growth as a teacher because normally you only get a kid for one year, or two if you are really lucky. Ultimately, she has made my job a lot easier because she is such a good leader. There are times when I have to double check with her about what we are doing for the day because she is just that thorough and dedicated to being the editor and person in charge of her class," said Sohel. 
Six years of teaching, learning, and friendship has no doubt brought about many memories for the pair. For Thompson, her favorite memory with Sohel would be listening to his countless stories and lessons. It has become something for her that has grown quite special. 
"My favorite memory with him is doing a commencement Friday speech with him in front of one of his freshman classes. He's been doing those since I was in 7th grade and to do one as a senior really brought things full circle for me. I enjoyed getting a taste of what it felt like to experience something and share the lesson learned with younger kids," Thompson said. "I will miss the small lessons and jokes he dishes out the most. Whether it's a commencement Friday speech or a shared story from his past, he always brings himself to share these things as they taught him a lesson, and I know that he shares these stories out of love."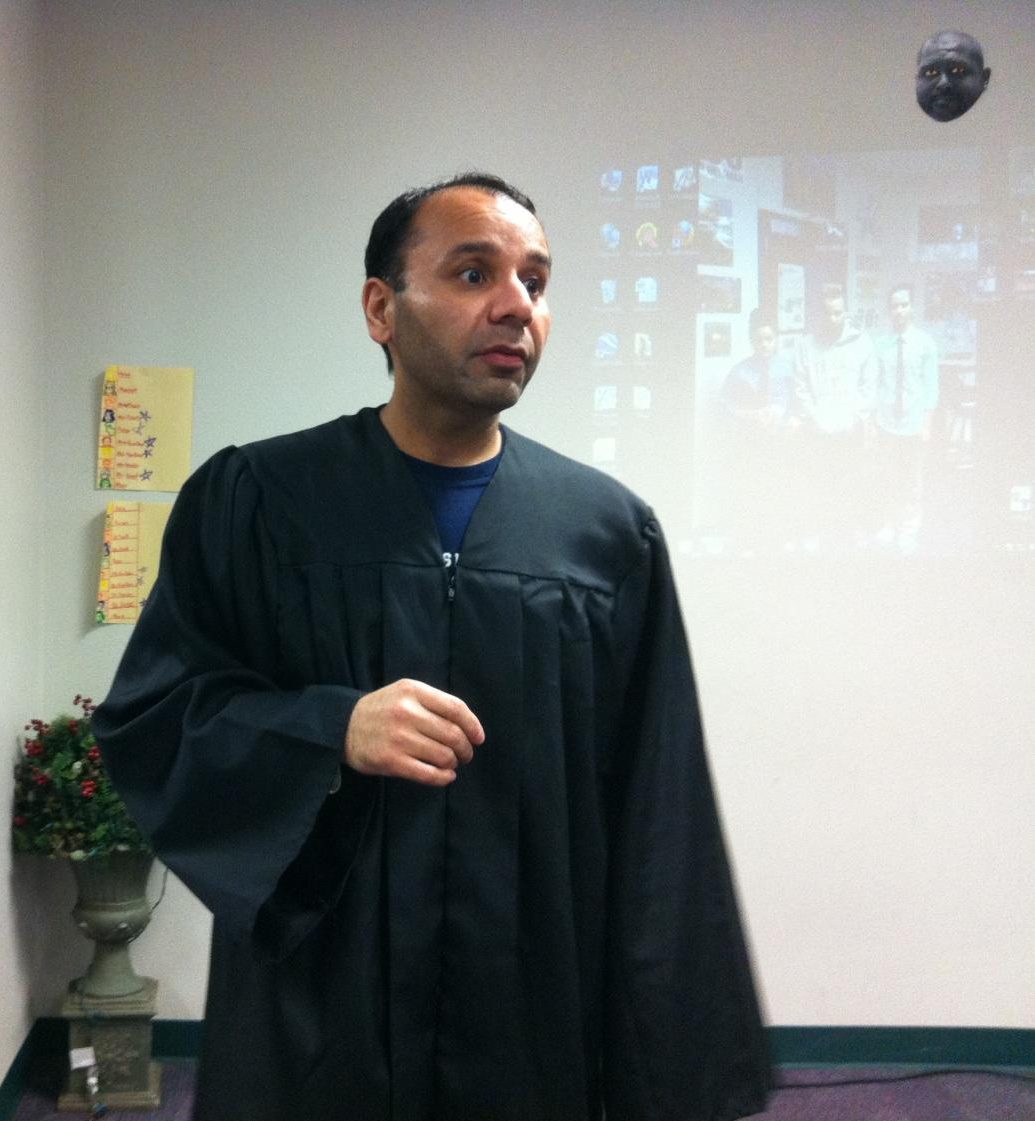 Throughout a person's life, there are multiple people that we find inspiration through. As a child, we find inspiration through our favorite superheros, but we grow up and find encouragement through the individuals we surround ourselves with. Sohel says that Thompson has helped him better himself as a teacher and individually. 
"Olivia most definitely has impacted my life and made me a better teacher. As the teacher, kids look to me to be strong and have all the answers. You can be open and honest with them, but ultimately they are wanting somebody to tell them that in the end everything will be ok. Sometimes I struggle to find a happy resolution because some of the struggles we've faced as a school, as a class, or individually are devastatingly tough. She has helped me find the ways to encourage and lift up my kids," said Sohel. "Personally, she is an inspiration to me. You will always see her with a giant smile on her face, when she isn't eating in class, but she has had to overcome some things that I wouldn't be tough enough to get through. I know that there are some struggles behind her smile. And for her to be the one trying to uplift me while my mom has been battling cancer just shows how huge a heart she has. She regularly takes the time to ask about my mom and let me know she is praying for her. That is the kind of compassion and kindness that the world needs more of right about now."
Throughout a student's life, there will no doubt be many new friends, teachers, classmates, and everything in between. While it is no secret that there will be many people that walk in and out of a person's life, it is those that we hold closest that forever impact us. Thompson admits that Sohel has created memories for her and with her that she will not quickly forget. 
"He's more than just an average teacher that you get for a year then forget. He's a role model in many areas and a lifelong mentor," Thompson said.
Simultaneously, during a teacher's career, they come into contact with hundreds of students. However, some students hold such an impact on their teachers' lives that they inspire and encourage them. Sohel admits that Olivia holds a special place in his heart that will remain there long after he is retired.
"Olivia is the kind of student I hoped to have when I first decided I wanted to teach and to see the leader and the type of person she has become is why I continue to teach. I have no doubt that Olivia is going to go on and do great things in her life, but in a few years when I'm retired and fishing on some Mexican beach with my socks pulled up to my knees and wearing my slides, and somebody asks me what it was like to be a teacher, Olivia will be the first kid I talk about," said Sohel.