President Obama Says Goodbye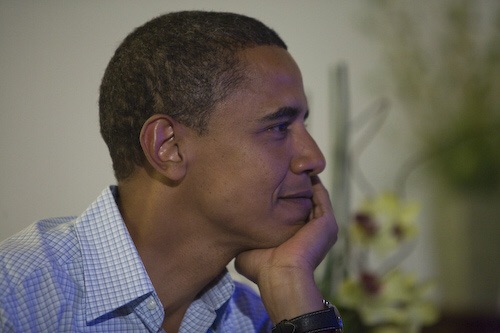 "Four more years," The crowded chanted when he took the stage. The 44th president shook his head and said, "I can't do that."
President Barack Obama took his turn as for his own Farewell Address. His speech took place in Chicago, Illinois where he said it all began.
Obama started off his speech reiterating the ideals that the United States government was founded on. He reminisced over the past eight years mentioning the many accomplishments such as the reversal of the Great Recession and the shutting down of Iran's nuclear weapons program "without firing a shot."
"For every two steps forward, it feels we take one step back." Obama said also reflecting on the unpleasant events and unfavorable outcomes that occurred during his last two terms.
He also stressed the importance of getting involved in politics. He emphasized that in order for the country to grow and in order to shrink today's social divide by coming together, looking past everyone's differences and continuously do their part as Americans, that being getting involved in politics.
The President became teary eyed as he thanked his wife, First Lady Michelle Obama, for being by his side throughout his presidency and having a positive influence on him. He also thanked his two daughters, Vice President Joe Biden, and his staff.
Towards the end of his speech Obama asked one last request of every American as the president. His request was for the people to believe in the their ability to bring change. He also promised that he would be standing right beside them doing his part as an AMercian citizen and ended his speech with reiterating his campaign slogan, "Yes we can. Yes we did. Yes we can."