Avicii: His Life and Legacy
Authorities confirmed that on April 20, 2018, 28-year-old Swedish DJ Avicii died in a hotel room in Muscat, the capital of Oman, after fighting a long, arduous battle with acute pancreatitis and alcoholism, according to a statement by his publicist.
"It is with profound sorrow that we announce the loss of Tim Bergling, also known as Avicii. He was found dead in Muscat, Oman this Friday afternoon local time, April 20th. The family is devastated and we ask everyone to please respect their need for privacy in this difficult time," said Avicii's US-based publicist, Diana Baron, in a public statement.
The news follows Bergling's decision to discontinue touring in 2016, devastating many of the dance music pioneer's fans. His decision happened after he underwent surgery to repair a ruptured appendix as well as a blocked gallbladder three years earlier.
"I know I am blessed to be able to travel all around the world and perform, but I have too little left for the life of a real person behind the artist. I will however never let go of music — I will continue to speak to my fans through it," said Avicii in an open letter on his website in 2016.
After the news of his death hit the public, various groups and individuals associated with the Electronic Dance Music industry, otherwise known as EDM, commemorated him and his influence on the genre with tributes at Coachella, in posts on social media, and in interviews. Beyond his fellow artists, people have given tributes to him in many other ways, such as churches around the world ringing their bells to the beat of his music, according to a letter from his family addressed to his fans and the public.
"We would like to thank you for the support and the loving words about our son and brother. We are so grateful for everyone who loved Tim's music and have precious memories of his songs. Thank you for all the initiatives taken to honor Tim, with public gatherings, church bells ringing out his music, tributes at Coachella and moments of silence around the world. We are grateful for the privacy during this difficult time. Our wish is that it continues that way," said Bergling's family.
According to billboard.com, Australian DJ and EDM producer Alison Wonderland gave a teary-eyed tribute to Avicii's life at Coachella, a popular worldwide music festival, just hours after the news of his death hit. She was joined by other artists, such as Kygo, a fellow EDM producer, who closed off his Coachella performance by speaking a bit about how Avicii's music influenced him.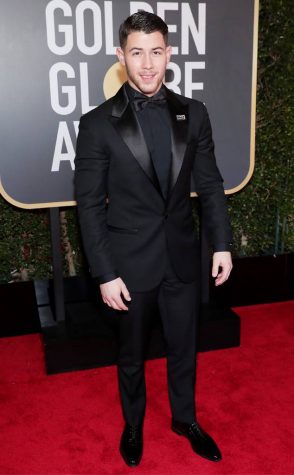 "Earlier today I got the news that Avicii passed away [at] only 28 years old. Avicii was my biggest musical inspiration and he was the reason I started making electronic music so I don't think I would've been on this stage tonight if it wasn't for him. I know he's inspired millions of other producers out there. So I want to end my set tonight with my favorite Avicii song," said Kygo, followed up with his own performance of Avicii's 2017 single "Without You."
Even artists beyond the EDM genre gave tribute to the late DJ's life, such as Nick Jonas performing Bergling's 2013 hit, "Wake Me Up" ft. Aloe Blacc, on acoustic guitar in a performance at James A. Rhodes Arena. The audience promptly joined in the song.
Although the artist merely missed the deadline by 5 months, Avicii could be considered the latest member of "The 27 Club," a group of artists and celebrities who passed away tragically at just 27 years old, such as Kurt Cobain, Jimi Hendrix, Jim Morrison, and Janis Joplin. All these artists similarly shared issues with drug addiction and alcoholism, which may have contributed to their death.
These young artists' deaths could very well represent the dangers of the music industry, especially to young aspiring artists, where access to drugs and alcohol is all too easy.