Stefán Karl Stefánsson, Actor in Children's TV Show LazyTown, Dies at 43+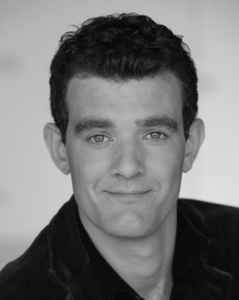 On October 3rd, 2014, an obscure episode of the Icelandic children's show "Lazy Town" aired, where the enigmatic super villain "Robbie Rotten" and his 3 clones attempted to capture the hero of the television series: "Sportacus." Unbeknownst to the Nickelodeon TV Show, 2 years later, the song in the episode would spread like wildfire, eventually putting the spotlight on the man behind the plastic-like eyebrows and the elongated chin that's characteristics of the franchise's antagonist: Stefán Karl Stefánsson.
Internet memes are wild and unpredictable; there's no way to know whether that silly picture you accidentally sent a friend will spread on image boards like Reddit as a viral image, or if the tides of the world wide web will show you mercy. This is precisely what happened with the actor Stefán Karl Stefánsson – one, almost forgettable, episode of just one of his many gigs as a professional actor.
After the music video was posted by the producers of "Lazy Town", one SoundCloud user, who goes by the name of NBG, was credited by the community of the website, "Know Your Meme," as the person who first popularized the song as a meme. NBG remixed the song by inserting several references to internet meme culture in 2016.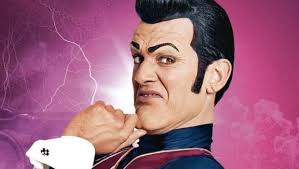 Afterwords, the meme took off, with Google Trends reporting a massive spike of internet searches pertaining to "We are Number One," with December 11th through the 17th in 2016 being the peak point of interest in the phenomena. However, this meme didn't simply disappear like most other short-lived trends on the internet. It only grew more meaningful, as actor Stefán Karl Stefánsson was diagnosed with bile duct cancer, according to sophomore and self-proclaimed meme expert, Luke Smotherman.
"People really got behind the 'We are Number One' meme, especially after Stefán Karl Stefánsson got diagnosed with cancer. People were doing all sorts of things from setting up GoFundMe's to simply sending e-mails and letters," said Smotherman.
The internet meme community rallied behind Stefánsson, sending thoughts, prayers, letters, and even money to Stefánsson and his family. He responded in a youtube video.
Then, the meme shifted entirely from it's original course: it became a wholesome, hopeful piece of internet history that continued to aid Stefánsson, until he was released from the hospital in remission.
As the meme died down from popularity, others took it's place and Stefánsson continued to live his life. However, in March of 2018, the disease returned with two new inoperable tumors found on his liver. He had to go through chemotherapy to try and save his life. However, eight months later, he died at the age of 43.
Stefán Karl Stefánsson worked on many humanitarian efforts in his lifetime, hoping to give children around the world joy, from talking to people with depression due to bullying, to helping children who have autism, according to LazyTown Head Writer Mark Valenti on Stefánsson's GoFundMe page.
"As Robbie Rotten on LazyTown, he has given laughter to children around the world. He created a foundation to help stop bullying. He is a tireless advocate for special needs children. And now Stefán Karl needs our help," said Valenti.
After the news of Stefán Karl Stefánsson's death hit, the internet meme community immediately got to work. Looking for ways to commemorate the man who spread joy and wholesome humor around the world. His fans did different things, from subscribing to his YouTube channel to helping him achieve his goal of getting a Gold Play Button – which requires 1 million subscribers – to even going as far as over 400 thousand people signing a petition for the placement of a statue in his honor in his hometown of Hafnarfjörður, Iceland.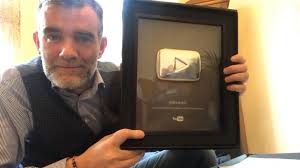 According to Junior, Ben Agnew, Stefán Karl Stefánsson was a wise and passionate man with intentions to make the world a better place, and was quoted often on the topics of being your genuine self and the ways children see the world.
"The most inspirational thing Stefán Karl said that really stuck with me was when he posted on Twitter, after he was re-diagnosed with cancer, that spending time with those you love in your final days is the most important thing to do," said Agnew.
Not only did Stefánsson inspire those who frequently surf sites like Reddit, but he helped people in the acting community as well. Graduating from the Icelandic Academy of Arts in Reykjavik, he offered advice for those who are just beginning their acting careers – especially for those considering children's shows. According to a Reddit Ask Me Anything, Stefánsson responded to a question on whether his role in LazyTown was different from the other roles in his acting career.
"There is no difference in preparing for Robbie Rotten or any classical serious role. Every part you prepare for you have to be honest and truthful and wholly believe that the character exists – otherwise no one will accept your acting. Kids are a demanding audience and they know when something is untruthful," said Stefánsson.