A Backlash for Journalists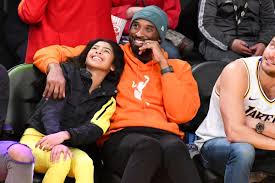 Even as Kobe Bryant climbed to the top of his NBA career, the ugliest parts of his past never fully stayed behind. Bryant, who died in a helicopter crash on Sunday, January 26th outside of Los Angeles along with nine others, was accused of sexually assaulting a 19-year-old woman in 2003. However, there was no verdict made and it ended in a settlement.
This news has been forgotten or overlooked by many. However, in an interview shortly after Bryant's death, Gayle King, a co-host of CBS This Morning, brought up the charges while speaking with Bryant's long-life friend, Lisa Leslie. King asked Leslie if she believes that the legacy that Bryant left behind is complicated due to his sexual assault accusation. After the show aired, social media went crazy with hate and even death threats towards King.
This blow back to King isn't the only incident that happened including Bryant's alleged sexual assault. A reporter for the Washington Post, Felicia Sonmez, tweeted a link on the day of Bryant's passing to a past article regarding his case. Immediately after, she began to receive hate from fans of the player and was even suspended from the Washington Post.
While some people may see it as the journalists just doing their job, others believe that the two crossed the line completely. Math teacher Erika Ware says that the timing of both incidents was inappropriate.
"I was honestly disappointed in both reporters for bringing up Kobe's past accusations," Ware said. "So many people were affected by his death. Those accusations have not been talked about in almost 20 years. It's just sad that they thought it should be brought up now when people are trying to mourn him and his daughter."
The timing of these journalists actions were questionable to most people. English Teacher George Olsen believes the need for these acts were not necessary, but journalists should not be silenced.
"I think the need to get the information out had not been pressing at the moment, and there was no need to discredit that person at that time," Olsen said." However, I think journalists have the right to get information out at anytime because who's to determine when the time's right? Free speech is free speech."
The backlash that King and Sonmez received were more about how the people of social media react rather than about the journalists themselves, according to Brittany McElroy, a journalist at the University of North Texas. McElroy believes that social media is what helped bring all these threats to the two journalists.
"People often hide behind their social media accounts and feel they can say or threaten things about journalists that they would never say if they spoke to that person face to face." McElroy said. "This is an interesting example of this because it centers around an athlete's story, but it happens all the time surrounding everything from political reporting to an on-air reporter's physical appearance."
McElroy feels that although the story shouldn't be the main topic of Bryant's legacy, a journalist's job is to ask the tough questions.
"I don't think the past accusations should be the headline or even the most prominent discussion about his legacy, but it also shouldn't be a requirement that a journalist completely ignores them because it makes the story a little more complicated. It's a part of his already public story and it's a journalist's job to ask the complicated questions even when they might be unpopular," McElroy said.
A journalist's should shine the light on the truth no matter how painful and ugly it can get. Whether everyone agrees with the truth or not, the facts can't be changed.