Stylish T-Shirts on Sale For a Cause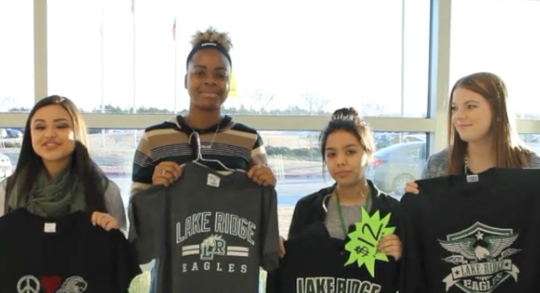 Need to upgrade your wardrobe?
Then you are in luck because the Lake Ridge Parent Teacher Organization is selling stylish t-shirts to help raise funds for the organization.
Four Lake Ridge designs are available for $12 each at the reception desk in the front of the school. All sizes may be purchased, although medium sizes are running low.
Those interested may pay with credit card on Thursdays and Fridays, cash or check on all other school days, said school officials.