Preview: Girls And Boys Soccer Senior Night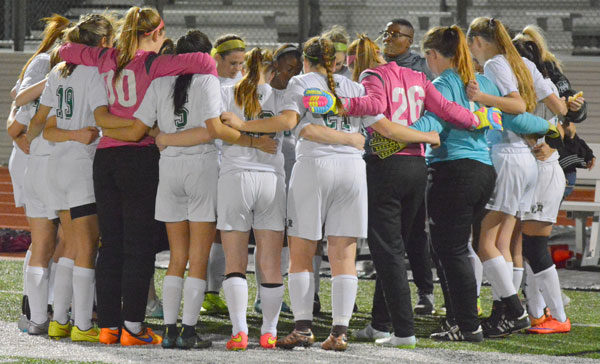 The seniors are lined up with their balloons in hand, while the commentator is listing the achievements of each senior on the team. Lake Ridge Eagles fill the bleachers giving cheers to their peers down on the field, this is the Senior Night for Girls and Boys Soccer.
The girl's head soccer coach, Coach Wallace, talked to ENN about how the Senior Night would go and what new attendees should expect.
Coach stated, "At this point we are actually tied with Legacy and Red Oak, we both have 25 points. So if we win tomorrow then we get second place in district and if we lose tomorrow that means Legacy gets first place, Red Oak gets second place, and we get third place."
This year is the first Lake Ridge has had a full four year class graduating, making this Senior Night memorable. Coach Wallance's thoughts on how the cermonies would go was determined when she said, "Well this Senior Night, I think, is special because these are the freshman who started the program their freshman year and they're graduating this year."
Seniors, Landon Brown, Ashton Peeks, and Eryn Harrington, spoke to ENN about the game and the score that would determine who's the best.
Harrington spoke up and said, "I'm really excited about it [the game]. It's also sad because it's our last district game."
Due to the weather this past week practicing was hard but Peeks explained how the team has kept up with their skills saying, "Even though it's been raining, our coach has had us go into the gym and practice.
Landon Brown spoke on how he thinks the varsity boys prepared for their game today revealing, "Thursday nights we always have team dinners at a teammate's house and bond and focus on the game."
If you haven't been to a Lake Ridge soccer game yet, this is the one to go to. Support our Lake Ridge soccer teams by coming out to the game, March 11th, and celebrate the seniors that will soon graduate.