LR Key Club Attends Conference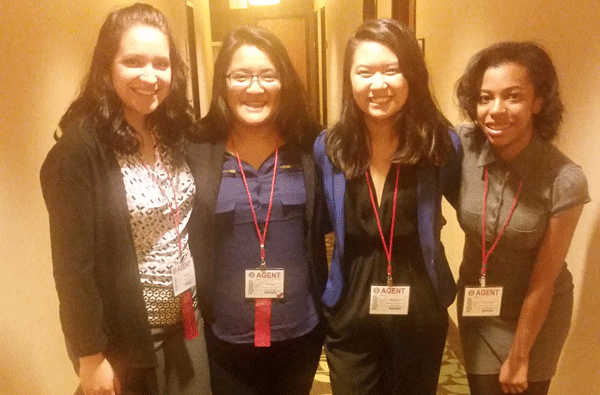 Our Lake Ridge Key Club attended the annual Texas-Oklahoma Key District Convention in Dallas, April 21- 24. The conference, which is for the key club leadership, celebrates all schools in Texas and Oklahoma and provides students with opportunities and seminars on how to be better leaders.
Lake Ridge students that attended the conference were Megan Phan, junior, Tracy Nguyen, junior, Ella Gwartney, sophomore and Sierra Quarzaza, junior.
The group came in second place in one of the small contest held at the convention. Key Club sponsor, Mrs. Kandice Miguel said, "These girls were so great and they represented us well." She went further on to state that "even one of our girls applied for a district leadership position, though she lost at the end it was all good."
The club's major emphasis project for the 2016-2017 school year is to be able to build a small animal shelter.
Contact Mrs.Miguel at kandicesanmig[email protected] for more information on how to become a member.