Host Families Needed!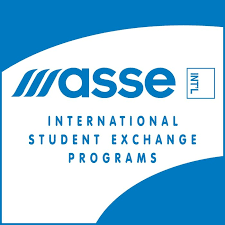 Want to broaden your understanding and learn more about another culture?
Do you want to have a son, daughter or sibling for an entire school year but do not have it in your budget? One idea is to host an exchange student.
ASSE/World Heritage, a non-profit organization, is looking for families that would open their hearts and host an exchange student.
They have students from over 55 different countries that are yet to be placed into homes for the upcoming school year. These students are high school aged; ranging from ages 15-18.
Students come fully insured and with their own spending money and the duty of the host family will be to provide the student with meals and a place to sleep.
These students all speak English and are well screened. They are excellent students and earn mostly A's and B's.  They are ready to make you feel as if you have gone on a vacation to his or her country while you are still here in America.
For the 2016/17 school year, ASSE/World Heritage has students coming from countries such as: France, Portugal, Germany, Italy, Japan, Australia, Spain, Denmark, Taiwan and many more.
If your family is interested in hosting an exchange student please contact Natasha Wofford at (979)-540-8498 or [email protected] for more information.