BEAK WEEK: Serving for a Purpose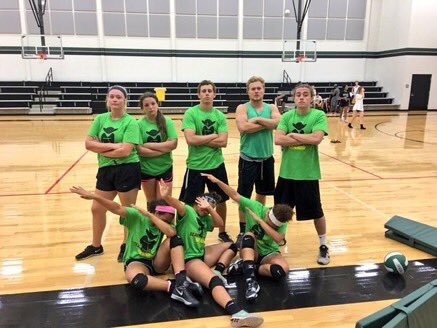 Monday, May 16, Lake Ridge continued the Beak Week festivities with a volleyball tournament. The tournament feature 8 teams, all competing for the title of champion and proceeds from the tournament benefit the Suicide and CRisis Center of North Texas.
Senior volleyball player, Cortlyn Stephenson, enjoyed the chance to play because she got to play with her old teammates again and support a cause close to her. Stephenson said, "Honestly it was bittersweet considering some of us hadn't taken the court together since our last playoff game, but it also made so much more competitive because I knew their playing style and what to expect from them!"
The  Varsity Volleyball team had a lot of players on the different teams so it was a high level of competition as they played for supremacy on the court.
The competition also gave the players an opportunity to raise money for suicide prevention. Stephenson explained, "It hits home a lot due to the recent event last summer, and also a personal tragedy a few years ago. I think it's an association that needs more awareness and everyone should know that they're never alone- there's always someone that cares."
The volleyball tournament was a major success and more importantly the Suicide and Crisis Center of North Texas received support from our community.