BEAK WEEK: Star Wars Dress-Up Day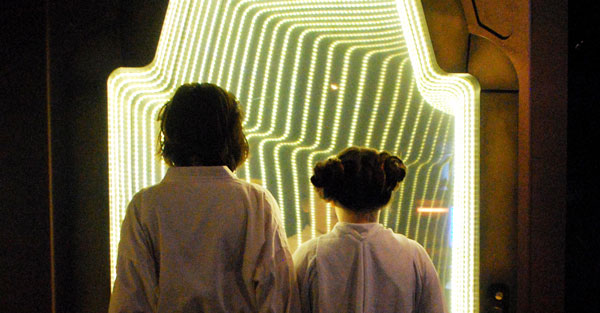 Every time Lake Ridge holds a Beak Week, there are dress-up days included. Since this year the Beak Week theme is Star Wars, it was imperative to have a Star Wars Dress-Up Day. Lake Ridge students showed up to school in their best costumes resembling the popular Star Wars characters such as Luke Skywalker, Chewbacca, Princess Leia, Yoda, and Darth Vader.
All day you could see Lake Ridge students walking around the hallways in their Star Wars attire.
Did you dress up for Lake Ridge's Star Wars Dress- Up Day? If so, comment down below telling us what you dressed up as or if you didn't tell ENN would you would have dressed up as if you did!