High School Diploma: What Does it Really Mean?
High School students spend four grueling years taking exams and earning credits towards receiving their diploma. But in a society focused on higher education, and a school district forcing junior high school students into "endorsements" that focus on specific trade orientations, does a high school diploma seem to be simply insufficient?
According to the U.S. Department of Labor, employers estimate that 39 percent of recent high school graduates were unprepared for entry-level jobs.  The study also showed that 45 percent were not prepared to advance beyond entry level positions.  (Source: dol.gov) Hewlett Foundation of Education Director Barbara Chow said, "If high school graduates do not go on to post secondary education, they will likely move very quickly from celebrating commencement to struggling to find a job and keep it."
So what does a high school diploma mean to the students of Lake Ridge? Senior, Erica Bolden believes that earning her high school diploma is a stepping stone to her future. "I feel that receiving my diploma is opening the next door into my future," Bolden explained. "I believe that my diploma represents all that I am going to know.  You are always learning about life and the world. The diploma is showcasing the work I have done and will strive to do in my life."
Lake Ridge junior, Aylin Lopez, agrees with Bolden. "I think it (a diploma) has value in society because many jobs require a high school diploma to prove you have received a proper education and completed your years of school," said Lopez.
When students graduate from high school there is a sense of finality and accomplishment that accompanied the diploma. It is an achievement to be honored and celebrated.
Congratulations Class of 2016!
About the Contributor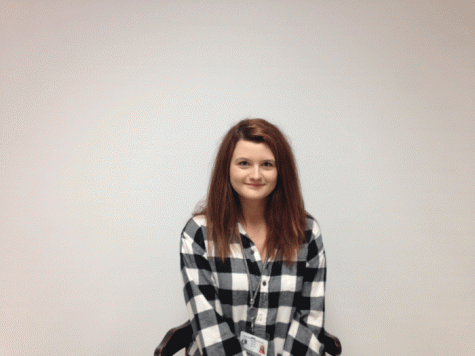 Sydney Johnson, Editor in Chief
Editor in Chief, Senior

I am honored to be returning as the Editor in Chief for the 2016-17 LRHS Newspaper.  I love photography and I am a competitive...