"The Machine" Exterminates Competition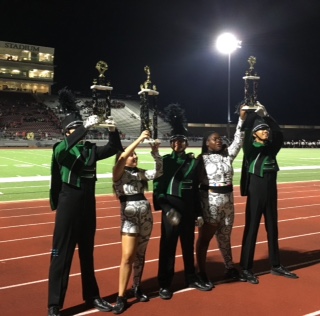 The award winning Lake Ridge Eagles Marching Band brought home new hardware from the Wylie Marching Competition on Saturday, Oct. 15, in Wylie, TX.
The band's new program entitled, The Machine, was a showstopper.  Lake Ridge Band Director, Brad Bonebrake, was extremely proud of the band's performance. The performers were named Grand Champions for the second year in a row.
"What a terrific day it has been for our students!!!! The band performed extremely well at the Wylie Marching Contest, placing 1st in Class 5A, 1st Overall, and earning the Best Visual Performance caption in preliminary competition. In addition, the band placed 1st in Class 5A, 1st Overall, and earned both the Best Visual Performance and Best Musical Performance captions in finals competition and was named the Grand Champion of the Wylie Marching Contest for the 2nd consecutive year," he explained via Facebook.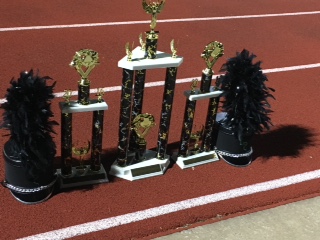 The band defeated 22 other bands from both 5a and 6a divisions around North Texas in an all day event that had the band performing their last set at 9:45 p.m.
"We achieved all our goals and we were all together," explained McKenzie Meideros, senior Colorguard captain. "But at the end of the day scores really don't matter.  What matters is how we feel performing together!"
"The Machine" will be back in action on Tuesday, Oct. 18, for the UIL Marching Band Competition at Vernon Newsom Stadium in Mansfield.