The Civil War: Sohel vs. Marsh
Two of MISD's more widely known staff members, Lake Ridge Journalism Teacher John Sohel, and Timberview Assistant Principal, Andrew Marsh have created a friendly bet.
Friday, October 28th is the annual Lake Ridge vs. Timberview football game. Sohel will be representing Lake Ridge in this showdown, while Marsh will represent Timberview.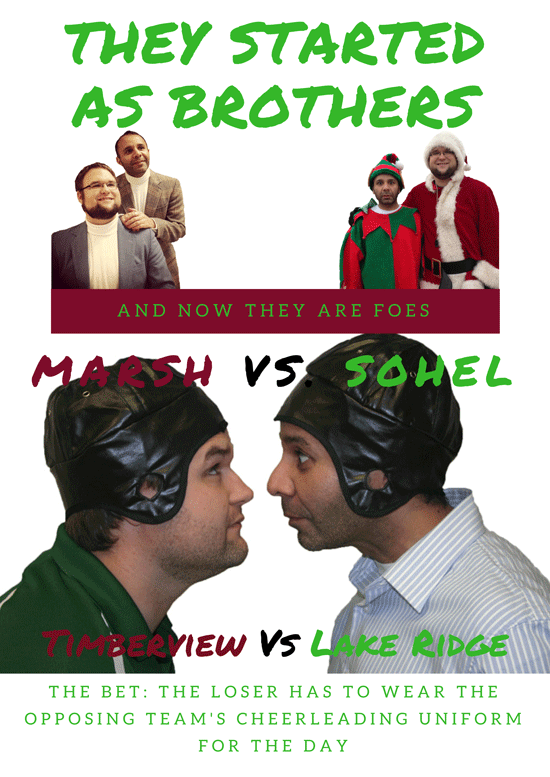 The losing team's representative will wear the winning team's cheer uniform to school on Monday.
Despite their new rivalry, Sohel and Marsh have been friends for years.
"I've known Marsh since 2006. When we first met, I thought he was weird, he was chubby and sweated a lot. I planned on never talking to him again, but now, we're best friends," Sohel said.
Marsh remembers having a similar experience the first time he met Sohel.
"We met at a coach's meeting, he was pretty short and bald, but he was funny," said Marsh.
The two taught at Danny Jones Middle School together, making videos, performing skits, and most frequently, finding new ways to torment their friend, Cedric Barnes, Danny Jones Math Teacher.
"My favorite memory of them is probably the Prince Purple Rain song that they remixed as a 'special tribute' for me," said Barnes.
Since moving schools, Marsh and Sohel haven't been able to see each other much, but that hasn't stopped them from their usual shenanigans.
"We came up with the bet because we miss doing funny stuff together. We haven't been able to do much since we moved schools, but this is a fun way to show off our brotherly bond," Sohel said.
While both torment and tease each other, one thing they can both agree on is neither wants to dress up like a cheerleader.
"I do think I would probably fill the uniform out a little better, but I hope Sohel is the one who has to wear it," said Marsh.
Sohel is rooting for Lake Ridge, but he has a few concerns.
"I'm sure Lake Ridge will win, but I'm just a little scared for the uniform. We will probably have to sew two or three together to fit Marsh, " Sohel said.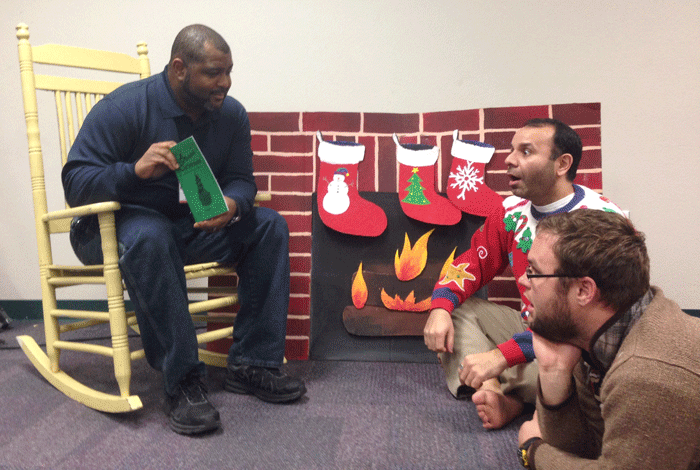 Also rooting for Lake Ridge, Barnes isn't quite sure who will look better.
"I have to stay loyal to the colors I have been wearing for 12 years, I am with Lake Ridge. Both of them would not make the uniform look good. I've never seen a cheerleader as tall as Marsh, so I think Sohel will probably do the uniform more justice."