Lake Ridge Midterm Exam Schedule Released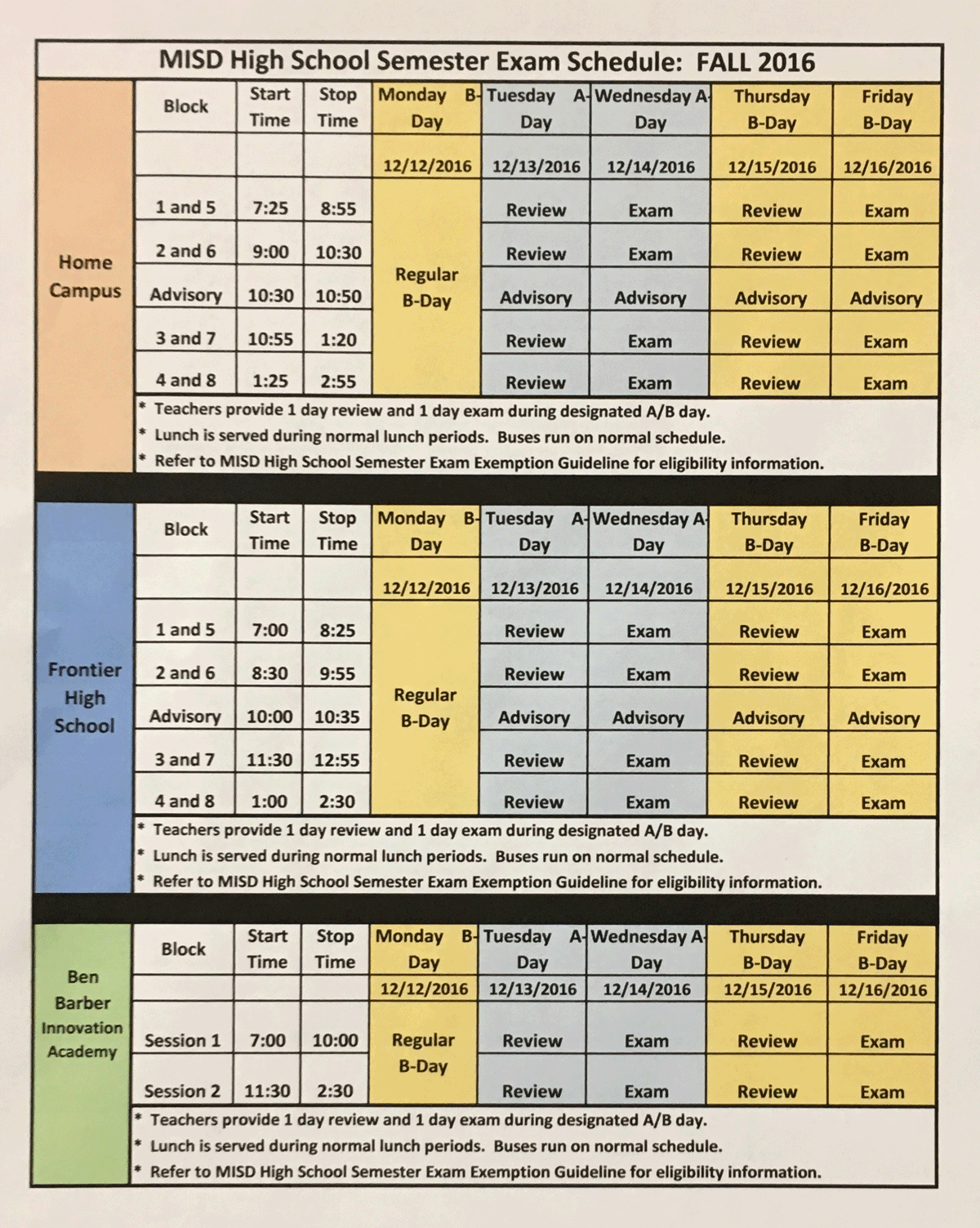 Yes, it's that time of year again Eagles! Amidst the holiday cheer and decorations is the impending approach of midterm exams.
Lake Ridge High School has released the midterm review and exam schedule for 2016.
Monday, Dec. 12 – B Day normal schedule
Tuesday, Dec. 13 – A Day Review
Wednesday, Dec. 14 – A Day Exams
Thursday, Dec. 15 – B Day Review
Friday, Dec. 16 – B Day Exams
Eagles with classes at Ben Barber Career Academy will follow the same schedule as well.
Exam exemptions will be handed out Thursday, Dec. 8, during lunches inthe cafeteria. Any student currently with an 80% or higher in any given subject and 2 or fewer absences for the entire semester may exempt the midterm exam.  Only 2 exemptions will be given to each qualifying student.
Please note* – Post-exam exemptions will not be allowed due to the shortened semester.