All-State Band All-Stars
On Saturday, Jan. 7, band members from the award winning Lake Ridge Eagles Band participated in the TMEA Area B auditions in Coppell, TX.
The students auditioned head-to-head against some of the best musicians in the state of Texas. The musicians represented their band, their school district, and themselves individually.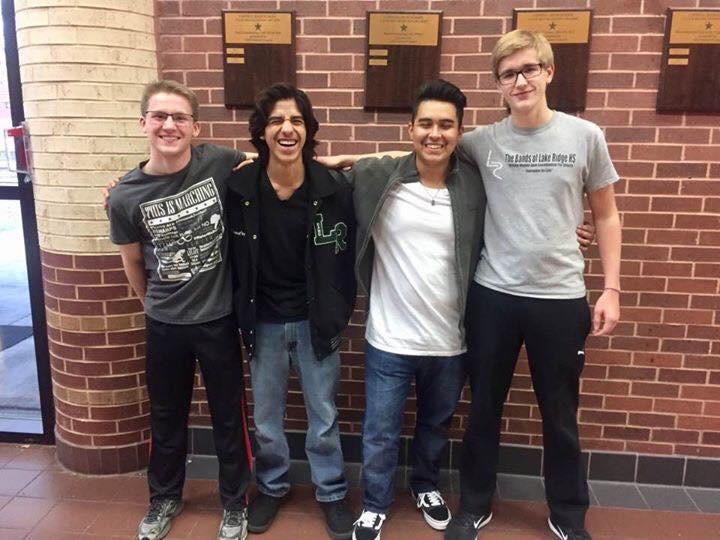 ENN congratulates these students for being named Texas All-Star Musicians:
Scott Sanders, sophomore, 1st place 6A French Horn
Tyson Alderete, sophomore, 1st place 6A Euphonium
Kaleb Patterson, junior, 2nd place 6A Tuba
Lisandro Atencio, sophomore, 1st place 6A Percussion
Bradley Bonebrake, LRHS Band Director, was extremely proud of how hard each member worked.
"We are extremely proud of each and every one of our students who started this long, arduous audition process in late July, no matter what the outcome of their personal auditions. Each student who made the commitment to take on this challenge gave themselves the opportunity to grow as a musician and learn so many valuable skills that will be used in some way or fashion within their future lives," Bonebrake explained.
"No matter what field or career they each choose to pursue, they will each be more immediately successful as a result of learning the valuable life lessons and skills discovered along the way while working diligently towards the sometimes seemingly unattainable goal of perfection. We, as directors, are proud to have the opportunity to work with such outstanding young men and women," Bonebrake said.