Lake Ridge NHS Celebrates Black History
On Feb. 28, Lake Ridge High School's Cafeteria was filled with the sound of music, dance, and cheering. The Dynasty and Distinguished Gentlemen Step Teams performed on the cafeteria stage during lunch as a part of the Black History Food and Culture Fair. The Fair also included a performance of the LRHS Choir, and poem reciting by two AVID students.
This event was organized by National Honor Society, or NHS, members that wanted to celebrate culture, and hope to hold more fairs for different cultures in the future.
"Since this year was so successful, we think this is a great start for future events to celebrate culture," said Megan Phan, a NHS member and LRHS Senior.
NHS Sponsor, Freddie Williams explained more about the meaning behind the fair.
"The Black History Food and Culture Fair was an opportunity for Lake Ridge Students, faculty and staff to explore the African American or black, culture in history through food and performances by black students on campus."
The fair also subjected students to many new experiences.
"I think the students as a collective group did a pretty good job at stepping out of their box, and trying some of the food that we had to offer. The students did a really good job of opening themselves up to experiencing something that they don't see everyday," stated Williams.
But the food wasn't the only thing that students first experienced that day. The Distinguished Gentlemen, the LRHS step team, made their debut on the cafeteria stage.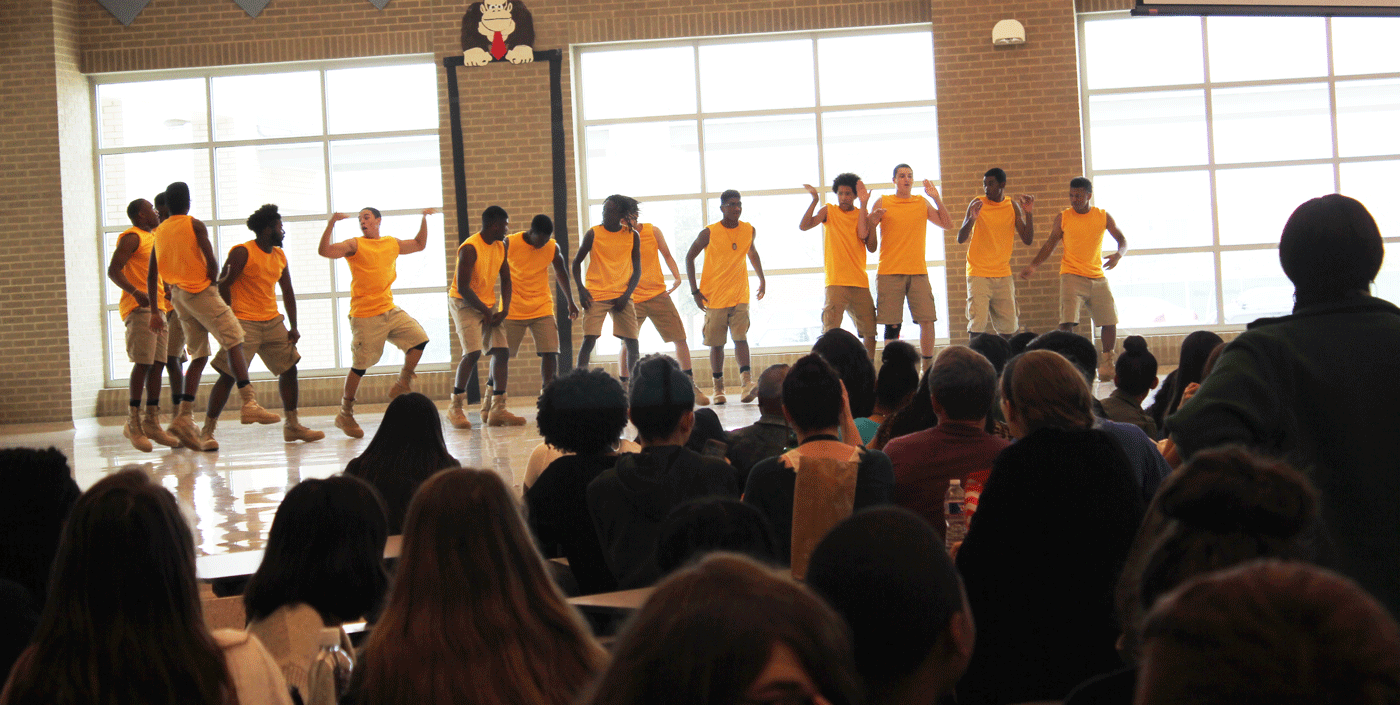 "I feel like we stepped in and showed out! We did great for it being our first time performing together as a team. The Distinguished Gentlemen did awesome," Jordan Banks, a Distinguished Gentlemen Step Team member, said.
Overall, the Black History Food and Culture Fair left a mark on the students who attended, and an echo of African American culture throughout the LRHS Halls.