City Council Approves Band Carnival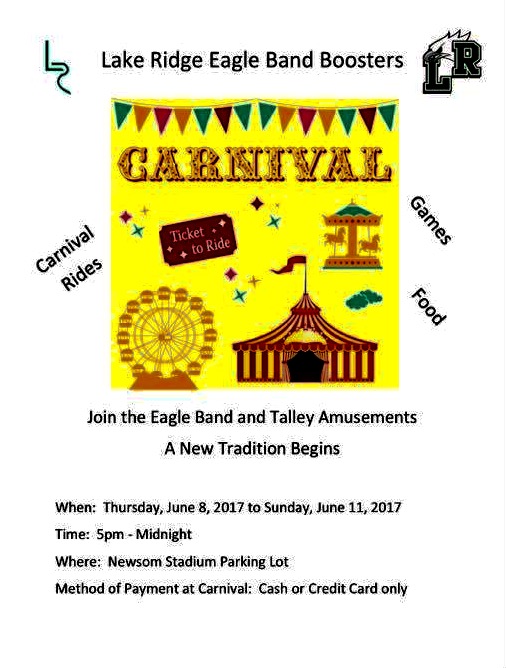 On Monday, May 8, the Mansfield City Council unanimously voted to approve the first annual Lake Ridge Eagles Band Booster Carnival.
The carnival will be held from June 8-11 in the Vernon Newsom Stadium parking lot from 5 p.m.-midnight each night.
"We are so excited to be hosting our first Eagles Band Carnival," explained Laura Miller, Band Booster President.  "We hope everyone comes out and has fun and supports the Eagle Band."
The carnival will feature 25 rides, game booths, and food booths.  The carnival will accept cash and credit cards only.
The event required approval from MISD, the City of Mansfield, and the Mansfield City Council.
A portion of the carnival net proceeds will go to support the 2017-18 award winning Lake Ridge Eagles Band marching season.