Competition from a Different Perspective
The day is slowly creeping up on them. The competition that all the UIL teams have prepared for is only a few short days away. Over the past few months, the students have been working relentlessly in order to learn and memorize all the material. However, they aren't the only ones on the team that are working hard. The coaches also work around the clock, teaching them the material and assisting them in learning it. Over the past few months, the coaches have watched their students grow just in time for the regional meet.
A UIL coach's job goes beyond just being a teacher. On top of having to teach their students the material, they must also learn to communicate with their students effectively. UIL coaches like Brandon Austin, Social Studies Teacher, set weekly goals for their students and work their hardest to obtain their goals. Austin doesn't see himself as a coach, but as a communicator.
"I'm a facilitator, that's how I do things. I set it up, I always make sure I'm communicating with everybody, but really, just keeping on the same page with everybody is what it's all about. I talk to them and set a goal every week, sometimes we reach it, sometimes we don't, but my job is to plan all that out," said Austin.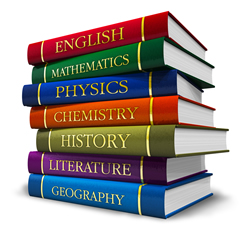 Some students who are in the UIL teams have been there for multiple years. For coaches like Linn Thatcher, Science Teacher, this creates a bond between them and their students as they watch them grow and improve over the years. Thatcher tries to recruit students when they are freshmen and sophomores, and then helps them grow year after year. For Thatcher, watching the students learn and become stronger in their understanding of science is the best part of being a UIL coach.
"A lot of these kids have been in Science UIL for three years. I have a really strong group of seniors that have grown over the last few years and taken leadership of the team. That's why I love it. I don't care about getting paid for it or anything, I like to compete and I like to win, but I love to see the kids grow and take off," said Thatcher.
Sometimes, there will be a moment in which the team will do so well that they exceed their own expectations. This may occur during any sort of situation, from a competition to practices. Regardless of the scenario, these moments build stronger bonds amongst each other. For Thatcher, this moment came at a competition where they nearly beat one of the top schools in Texas.
"We almost beat Martin High School at a meet a few weeks ago, who was one of the best 6A schools in the state. We were within 50 points, and in a UIL Science competition, that's very close. I was very proud of my students, and they were impressed with themselves," Thatcher
Regardless of how well a team functions, nothing is perfect. No matter how good the scores were or how well they practiced, there are always room for improvement within the team. Donald Counts, Mathematics Teacher, believes that students are not the only people who could better themselves within a team. There are always things that the coaches could do to improve as well.
"I could improve by getting with the kids more, getting the coaches to continue to encourage kids to participate, and being more hands on with the kids," said Counts.
All of the effort put forth by both students and coaches will pay off on the regional meet. Through the assisting of strong coaches. The team has learned, grown closer, and improved as a team. Ultimately, allowing them to go into the competition headstrong.