Scholars Among Us: National Merit Semifinalists at Lake Ridge
Every year in October, over a million students take the nationwide PSAT test. Out of millions, only 16,000 are chosen to be semifinalists for the National Merit Scholarship Program based on their PSAT score which is out of a total of 1520. This year, Lake Ridge has four distinguished students who became National Merit semifinalists.
Chace Moncrief
Semifinalists can be notified of their achievement at the school they attend. For senior Chace Moncrief, he was notified by a counselor who came to his class and made an announcement.
"Mrs. Lester walked into the band hall and announced to the band class that I was a National Merit Semifinalist. I got a letter from the scholarship corporation that the counselor handed to me and then we started talking about what was next," said Moncrief.
After a semifinalist comes a finalist. In order to at least qualify for the finalist title, the student has to fill out an application which requires that they submit their academic records, extra curricular activities, teacher recommendations, and an essay.
Moncrief says that the time leading up to his semifinalist accomplishment had him on edge because his PSAT score was very close to the requirement he needed to be considered. Once his status became official, he was able to relax and become less tense about it.
"Before hand, I was very stressed because I knew that I was really close to the cutoff, so I didn't know if I was actually going to be able to get the status that I wanted. Whenever they made the announcement in band, I was really relieved because I feel like I put in all that work and it really did pay off and I didn't have to necessarily have to worry about what the next step was. I felt like I really reached the point where I wanted to reach," said Moncrief.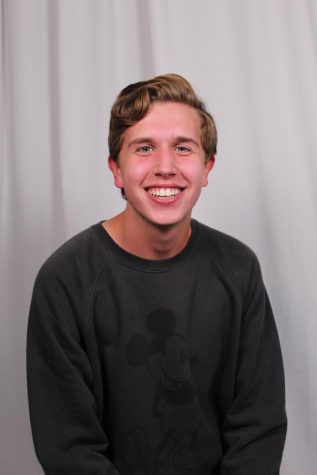 While Moncrief did not have this specific goal for himself at first, he made it one after seeing other upperclassmen become semifinalists so that he could compare himself to their success.
"At first it was my parents' goal for me when I was in middle school. Then I think hearing other teachers say that they were one or hearing people in older grades say they were one motivated me. They seemed to be so much smarter than I was. I wanted to see if I was on the same wavelength as they were," said Moncrief.
Moncrief mainly studied for the SAT to prepare for his PSAT and he says that it ultimately helped him score well on the PSAT along with taking practice tests.
"I studied a lot for the SAT and the PSAT is very similar to the SAT. The only change I made is I would take practice tests that were specifically PSAT, so they were just a little bit shorter and they were quicker to do. I did not take the PSAT prep class at Lake Ridge," Moncrief explained.
Doors have opened for Moncrief regarding money in that many colleges will now offer him scholarships to attend their school. Moncrief says that he would like to at least be a finalist if he is not able to become a National Merit Scholar since he believes that it is in his reach.
"I hope to become a finalist. To become an actual National Merit Scholar is kind of 'out-there' because it really depends on a lot more stuff than just your extra curricular and test scores. There's a lot of other variables outside of that. So to be one is a little bit lucky I would say. I'm not necessarily wanting to be a National Merit Scholars, but if it happens, it happens, and I'll get money from it. I really want to get that finalist status because I feel like that's actually something that I can achieve," Moncrief explained.
Richard Aaron Libed
Similar to Moncrief, senior Richard Aaron Libed's semifinalist accomplishment was announced to him in class. However, it did not come to a shock to him since he already found out his score and predicted what the Texas cutoff score was based on looking at previous PSAT score indexes.
"Mrs. Lester, a counselor, went into my classroom and pulled me up in front of everyone and said I was a National Merit Semifinalist. It was a bit anti-climatic because my gratification came the day my PSAT was released because at that moment, you could calculate your index, and I knew my index was much higher than whatever the Texas would be predicted. That was when I was like 'oh okay. I'm a National Merit semifinalist.' I knew it was coming,"said Libed.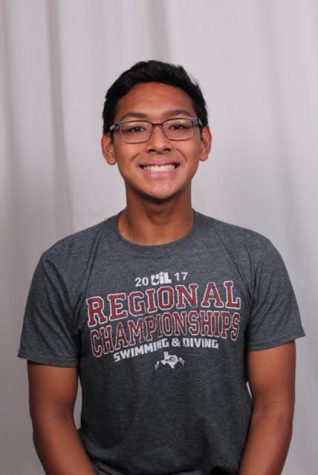 Libed made this a long-time goal of his to reach this status ever since the start of his high school career.
"I did have a goal to become a semifinalist. Freshman year, I remember I was in professional communications in Coach Elolf's class, and on the announcements, they announced the names of the National Merit. I told my friend next to me I will do that senior year and they'll say my name," said Libed.
To prepare for the PSAT, Libed took a prep class and multiple practice tests.
"I took a lot of practice tests. I went to KD College Prep, which is a college preparatory organization and took a lot of classes there since the summer before ninth grade. I have taken at least 10 practice tests over the course of 4 years," said Libed.
Because this is a national achievement, becoming a national merit semifinalist allows Libed to get attention from certain universities and their scholarship offers.
"The scholarship amount depends on which college you go to. In fact, since there are 15,999 other students who have this, it doesn't really help my admission chances," said Libed.
People often set goals in order to reach a point in their life where they are proud of themselves. For Libed, however, he believes it is more satisfying and beneficial because it makes room for personal growth.
"I do want to be a National Merit. The growth that I gain from it is preparing for it, not necessarily receiving the goal," said Libed. "If you devote your life to a constant process where you're constantly improving yourself, fixing yourself, and recalibrating, then that's more satisfying than if you say 'I'm going to be a doctor. Now I'm a doctor, now what?' So I'm kind of at stage of 'I have this title, now what?'"
Vivian Nguyen
Libed and senior Vivian Nguyen were in the same class and they were both announced as National Merit semifinalist. Nguyen also felt this coming since she already knew what the previous scores were that qualified for the semifinalist status.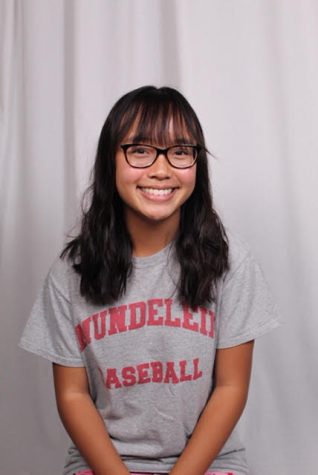 "The counselors came into my acadec class and they told me and Aaron that we were semifinalists. I wasn't that surprised because I already got my score and I knew that in the past, people with that score qualified, so I kind of felt like I was gonna get it," said Nguyen.
The PSAT is known for giving money to students if they score exceptionally well, which is what motivated Nguyen to work hard towards it.
"It wasn't always a goal for me, but I knew I could get a lot of scholarship money from it, so I wanted it. I didn't take a PSAT prep class it school. I prepared a lot for the SAT and I think that kind of just rolled over. With this achievement, there are some colleges I could go to for free," Nguyen said.
Nguyen says that she will continue to be diligent her senior year of high school as she applies to the universities she wants to attend.
"I don't think anything has changed. I'm just going to keep doing my college applications. I know that especially this semester of senior year, what I do now is going to translate what my life will be like for the next four years, mainly what I college I'm going to. That keeps me motivated because I really like the colleges I'm applying to, so I want to work hard towards it and get in," said Nguyen.
Ashley Chuong
Senior Ashley Chuong was notified by two other semifinalists of her achievement. Chuong says she was excited about the news even though she predicted it.
"I was in band class and Aaron and Vivian snuck up behind me because they were already there with the counselor, so they told me. Then they took us back back to their office and gave us a letter. I was really excited even though I new it was coming because I saw my selection score early on, but it was really nice to not worry about it anymore," Chuong explained.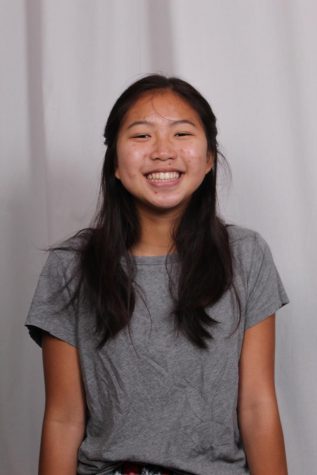 Chuong says that she specifically worked towards becoming a National Merit semifinalist so that she could receive the benefits that come with it.
"It has been a goal of mine because I know that it comes with a lot of scholarships and opportunities. I wanted to make sure I'd be able to get those, so I studied really hard for the PSAT. My dad made me go to a college prep class over the past couple of years," said Chuong.
Additionally, Chuong says that her status will help with what path she chooses to take in the future.
"As I'm applying to college, I have more opportunities to get more scholarships, so that opens up my doors a lot, especially with my career plans. I'm thinking about becoming a biomedical engineer or a doctor. We'll see," said Chuong.
At the end of it all, Chuong hopes to be named one out of 15,000 National Merit finalists in February.
"Hopefully I get named a finalist. I've always worked hard when it came to academics and this is just another step along the way, so I just need to make sure I knock it out and keep going, especially with senior year being as busy as it is," Chuong said.
These distinguished students' hard work has also earned Lake Ridge the honor of having the most semifinalists at a Mansfield ISD school this year.