Finding Individuality in High School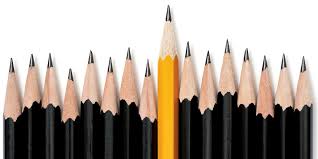 High school can be a hard time in a person's life. It's a time where many people are just starting to figure out who they are. It can be hard to express one's individuality because of social norms, trends, and expectations from family, friends, and society which can all take away or add to a person's individuality. This is especially present in high school where it can be so tempting to "fit in". Many students struggle with ways to express their individuality in such a crowded place where there are various looks and personalities.
Fashion is one of the main ways students can express themselves at school whether it be hair, makeup, or clothing. The trends students follow or don't follow can allow others to make a judgment about them at a quick glance. With the rise of social media apps and influencers on these different platforms, it is harder than ever for students to stand out. Students are bombarded with popular fashion trends and unique styles that quickly become mainstream due to the popularity of the creator almost every time they open Instagram, Snapchat, Tik Tok, etc. This can make it harder for students to find their own personal style without just copying what they see. Sophomore, Skylar Parker, likes to stand out in a crowd but admits that it can be hard to stay true to herself while simultaneously being confident enough to have a unique style without caring about other people's opinion.
"The main reason I dress the way I do is because I don't like fitting in with the crowd. I always want to stand out everywhere I go. In middle school, I dressed really basic and when I got to high school I decided I didn't want to look like everybody else anymore. Going into my freshman year, I decided to change the way I dressed to express who I am on the inside through my clothes.  Around September of Freshman year, I made a lot of progress fashion wise but I wanted to do something drastic to really show all the changes I'd made, so I decided to cut my hair off and dye it crazy colors" Parker said. "After I did that, I felt really good and proud of myself because I didn't care about other people's opinions at all. Gaining confidence was not easy because not everyone likes my hair but the longer I wore it short the more I began to realize that it didn't matter what other people thought as long as I was confident and I liked it I was happy," Parker said.
After establishing the look they want to go for, the possibilities are endless in the world of fashion and aesthetics for teens. Parker hopes that her fashion journey continues but would like to find other ways to express herself.
"This year I continued to focus on my clothes. I also started doing my makeup occasionally but next year, I'm really going to focus on my makeup and use that as a new way to express myself on the outside. I also have been practicing my art and in the future I would like to paint on my clothes and just develop my art skills in general," Parker said.
Hobbies and extracurricular activities can also play a large role in a person's identity throughout high school. Many high schoolers have a lot of pride in the clubs and sports they are a part of but pride can get interfere when a student's major part of their identity is the activities they are a part of. Sophomore, Pamela Tamo, who is on the JV drill team, has noticed that she as well as some of her teammates have almost crossed the line when it comes to the amount of pride they have in their sport.
"When you are constantly practicing for a sport and it eats up so much of your time it's hard not to put too much of yourself into it. I even thought about quitting this year just to take a year to focus on me and learn more about who I am as a person. I think I am going to do drill team again this year though because it's better that I find a healthy balance and learn how far I can push myself now since I'm in high school while I have my family and friends to fall back on than later when I'm in college or on my own when it's just me," Tamo said.
Academics can be another positive way for students to express themselves throughout high school, however, it is easy for students to get too caught up in their academic life. Getting into college is extremely hard for some students but even if a student gets accepted into a university the price becomes a hard factor for families to deal with. So Madison Martinez, sophomore, tries her hardest to ensure not only that she gets into a university but also that she gets a scholarship by making good grades and being in the top ten percent. It is also important for students to make their grades a priority, but not the only priority.
"I always put my all into my school work because I want to be successful when I get older. I do put a lot of pressure on myself just because I want my hard work to pay off. With that being said, I think my identity and the amount of effort I put into my school work goes hand and hand. I think everybody in high school is known for something and I think I'm known as the smart girl or the girl who always does her work. I'm proud of this, but as high school goes on I do want to join clubs and organizations so I won't just be known as the smart girl and I can be a more rounded person all together," Martinez said.
While high school can be a hard time for people to express themselves for many different reasons, there are unique ways to stand out in high school similar to those there are in the everyday world. However, it can be a challenge for some high school students to find a middle ground between activities, fashion, academics and more.