Festival of the Future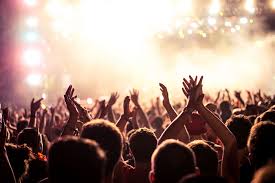 Due to COVID-19, many music festivals and concerts had to reschedule or cancel their events all together to follow national and state regulations. One of the newest festivals coming to Dallas would have been the Loud and Live Music Festival started by Lake Ridge senior, Jalen Taylor, also known as JT. Taylor plans to begin the festival in 2021 and create a new way to experience live music. Rukmongod Erusu, senior, can't wait to see how the festival is put together. the
"I love making music and hearing music. It is one of my favorite past times. When I found out that my friend JT was putting together a music festival, I started thinking on how big it can actually be. It will take time to be one of the A-List type festivals but I feel like he can do it," said Erusu.
There are many steps to hosting a successful music event. Planning is one of the most important to make sure everything goes as it should. Talent is also a factor on what brings thousands to music festivals. Talent can range from speakers, to DJs, or artists. One of the most known festivals in Dallas is JMBLYA which hosts its festival annually. Many huge artists came in 2019 like Travis Scott, Lil Wanye, Kevin Gates and more. Xavier Myers, senior, says the talent in the lineup of the festival makes a difference from a few hundred people and a few thousand people.
"It takes a lot of mainstream artists to draw in a big crowd but lineups need to also have fillers. A lineup full of mainstream artist would bring in more people but also would cost more to bring them to perform. It is also important that the artist on the lineup are relevant with what everyone is listening to today. It wouldn't make sense to book T-Pain because most people aren't listening to his music right now and he probably wouldn't bring a lot of people in because of that reason. Book the mainstream artist to sell more tickets and so fans can come and hear their favorite songs but also book smaller artist and fillers that are not as big but are on the come up to give them more exposure and maybe in a few years they can be the headliner," said Myers.
Building a new festival from the ground up isn't easy. Many festivals have failed or only occurred for a few years then disbanded. For example, Fyre Festival started by Ja Rule and associates in 2017 ultimately failed due to improper organization. Some music festivals can grow quicker than others. Festivals like Coachella and Lollapalooza have been around for over 20 years and others like ASTROWORLD and Rolling Loud have been around less than 5 years. The Dallas festival, JMBLYA has been around for almost 10 years and brings in around 40,000 attendees in each of its cities. Sasha Stone, President Of Scoremore Shows which, is the company that host JMBLYA, says being persistent and keeping your eye on the prize is the way to go.
"The way we started was small. We weren't throwing large scale festivals at first. We had to work our way up. Nothing in the world is free so we had to work and hope it goes in our favor. You have to take a leap of faith and keep God close to help you get closer to your goal. It was a lot of late nights on phone calls trying to book artist and getting everything we needed to be successful. You will also have to make sacrifices to grow. You might have to sacrifice family and friend time to do what you need to," said Stone.
Many festivals that are popular today all had to work their way up from something small scale to become what they are now. Just like many new festivals, innovating and creating new ways to experience live music will make the Loud 'n Live festival a future sold out event.