Laura Yon: A Look Inside the Legend
She is a legend at Lake Ridge. She is well known for her ability to balance the excessive school work of a top student and the social life of an average high schooler with an easy smile. It's hard to catch her complaining about school work, and easy to find her planning out her day in Mr. Austin's classroom. She may have a knack for balancing her schedule and making time for work, but Laura Yon really loves what she does.
Laura Yon, Senior, is active in AP classes, UIL, and other advanced extracurriculars such as Academic Decathlon. With the first semester of her senior year coming to a close, there are a lot of things on her plate. Plans for her future education are her top priority.
"I'm a senior, so I have just been trying to do senior stuff this year. My big goals are applying to college, writing my essays, finalizing graduation and where I want to go. I've been working hard on UIL social studies lately; we obviously really want to go to state this year," states Yon.
Yon balances the fruits of her passions, and the more she loves something, the harder she works to build upon it. There are a few classes and organizations that Yon is responsible for creating at Lake Ridge, and she did them out of a true interest in the topics.
"I have a genuine passion for starting things. For instance, I helped get classes started at Lake Ridge, like AP Comparative Government and AP Microeconomics. If I wanted something, I just kind of went out and got it. I pushed for it," says Yon.
Yon is someone who has learned to manage her time and became known for her ability to complete work in an efficient amount of time. According to her, it's about having the self control to manage time.
"I know myself well enough to know that, if I don't have at least an hour a day to just chill or have some time on the weekend, I will go absolutely insane. I have a schedule for myself, and depending on when I get home, I take an hour to chill and relax and give myself that mental time," said Yon
Her schedule is faithfully followed and has enabled her to be successful. It allows Yon to effectively finish school work without the stress of last minute assignments at the crack of dawn or late into the night.
After a week of hard work, Yon takes off an entire day to recuperate from school and her job. Yon works at McDonald's, adding one more thing to her schedule for her to manage.
"Sunday is normally my study day, where I just spend, like, six hours straight just doing all of my work at once and cutting it down. I have time throughout the week to relax and recharge, because I know school is obviously very strenuous and stressful, so I need that. I can't do all of my homework at night," states Yon.
It may seem like, with all this focus on school, work, and schedules that Yon may be overworked. But Yon's life does not just revolve around hard work. She is, after all, still a teenager.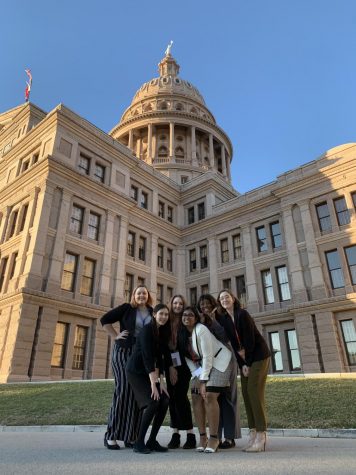 "Contrary to popular belief, I do have a social life and friends. I don't think I have missed out on anything. I'm still going to football games on Fridays and having fun with friends and doing things normal teenagers do. I still have time to do all these things," says Yon.
Yon acknowledges her time management skills as a necessary tool for her success.
"I think it's about being able to balance. I'm really efficient with my time, I think that's something I pride myself in. If I want to hang out with my friend at seven, I will finish the homework by seven. I think that being able to really sit down and discipline myself and just get all the required stuff done really helps me be able to manage all those things," said Yon.
Yon's fuel for her hard work and dedication fruit from her interests in various subjects and studies. 
"Whenever I was little, I was always a super curious kid, and I've always been that kind of person who questioned everything. As I have grown older and noticed things that are lacking or problems in general in the world, I pride myself as someone who can step up to the challenge and fix it myself," says Yon.
The challenges that Yon has faced, willingly or otherwise, have led to a reputation that precedes the high school senior. The majority of the hard work that Yon is able to achieve is led by passion and interest, rather than ulterior academic motives like some may perceive.
"A lot of people have a misconception of me. That all the stuff I do is academic, or that I don't find pleasure in any of it. There is a misconception that everything I'm doing is just to further my resume or my academics or my educational career. Obviously I do care about that kind of stuff, but that is a falsity and kind of a half truth. I genuinely care about all of the extracurriculars that I do. I'm just a nerd, that is literally it. I would gladly spend six hours reading about the Mongols and taking all these AP classes for fun," said Yon.
 Yon has no definitive plan for a career, but she knows that she wants her interests to take a part in her upcoming aspirations. 
"My career goals have changed so much throughout high school, and I know they are going to change in college. I have specific passions that I know I want to incorporate, such as language. I have always been really interested in Chinese and international business and how the world works together," states Yon.
Finding her passion and what that means for Yon has been a process. Yon realized her interest in leadership and helping people by initiative through a passion project last year in her GT Independent Study Course. After watching a documentary about flawed non-profit organizations, she decided to conduct further research into the area in order to help make effective change. 
"In my Sociology class, I learned about a really common non-profit model in which free goods are given out as 'charity,' but research shows this method actually does more harm than good. After learning this, I began to ask myself if distributing free products to those in need is damaging to their communities and how we can actually create sustainable economic development in these countries? It's a big question, and it varies from place to place, so I focused on one rural country: Bolivia in South America. For my GT project, I built a model for a non-profit. I interviewed people who were in real non-profits. I got really nerdy and spent my entire Christmas break researching," says Yon.
For those that are familiar with Yon, they may also be familiar with history teacher, Brandon Austin. Austin has had Yon in his classroom for three years straight and is very supportive of Yon's ability to succeed. 
"Laura Yon is the greatest student to ever grace the halls of any school, anywhere, in the great USA. Even the way she walks is with determination. Her walk sends a message that 'I'm going to get there fast. I'm going to get to class fast. I'm going to learn, and I'm going to beat everybody on the test' because that is what she does. She is a winner," states Austin.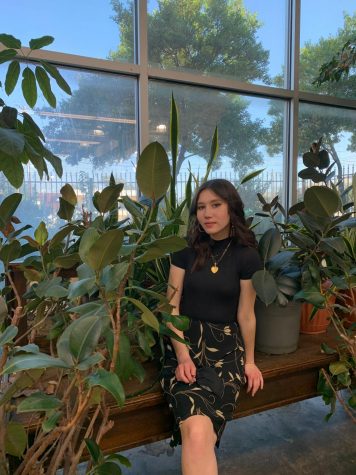 Spending so much time with Yon in the classroom, Austin has seen how her work ethic has matured over the years.
"She's more confident than she used to be. She was always confident, but she has become a lot more confident as she has gotten older. Not cocky and not arrogant; she just knows that she has an ability that she wasn't sure she had three years ago," stated Austin.
Austin is not the only teacher that Yon has gained support from. Rena Long, AP World History teacher, first taught Yon her sophomore year. Since then, Long has considered her a special student who has helped her in the classroom and with personal support.
"She offers to do all kinds of things. She's helped me do teacher's aid-type tasks in my classroom. She has also been the supportive type of student, like when my husband was diagnosed with cancer, she hung all those Origami birds around. She's just the kind of student who is an all-around good girl," says Long.
One of Long's favorite memories of Yon involves a memorable prank she pulled on her. 
"Twice Laura has sent me a Spotify playlist of music she thought I would enjoy, and she was correct. Once she sent me a Spotify playlist on April the First, and when I played it, it took me about three songs to realize it was all Reba McEntire and country music. I was like, 'this is terrible', and it was an April Fools joke that was very clever," said Long.
Yon is not just a supportive student and helpful classroom aide, she is also a good friend. Tara Movaghar, senior, has been Laura's friend for many years.  Movaghar acknowledges Yon's dedication to working, but states it doesn't hinder her social life.
"There is no denying that Laura is a massive workaholic, and she's always trying to keep herself busy. She is goal-oriented and the textbook definition of ambitious. But, she has never had any problem stepping away from working to make time for her friends. It's probably a lot to handle, but she is juggling her work and social life pretty gracefully as far as I can tell," states Movaghar.
Movaghar values Yon's friendship. She believes Yon to be a good friend, and feels comfortable being genuine to her own character around Yon.
"It's hard to put into words just how amazing of a friend Laura is. She's the kind of person I can talk to about anything, and she can make even the most mundane things feel like so much fun. She gives the best advice, and I'd trust her with my life," stated Movaghar.
Passionate, efficient, and meaningful relationships sprouted out of Yon's high school career. From freshman to senior year, Yon has made an impact on all who cross her path and she is sure to leave a trademark on Lake Ridge.