Out With the Old, In With the New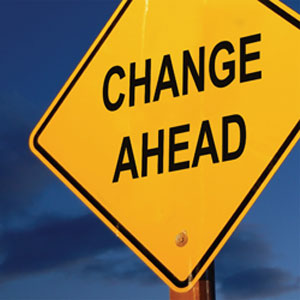 Sleigh bells are ringing, finals are singing, and a great deal of people are ready to leave 2020 behind. Goals set for 2020 most likely did not play out as expected for the majority of people, but as the final weeks of the fall semester wrap up, new goals can be made for the new year. 
One of the negatives that, specifically teachers, face is the learning curve with all the technology they were required to integrate into their lessons. George Olsen, English teacher, was not familiar with most of the technology that became a necessity in the year 2020. This lack of familiarity became a stressor and almost broke his spirit, but he eventually managed thanks to the compatibility of MISD.
"Some of the negatives were caused by my insecurity, because so much of what we are doing in education is very foreign to me. The amount of technology just quadrupled and I was not comfortable with that. Fortunately, the district gave me a whole lot of opportunities of training over the summer and I took advantage of them," said Olsen.
Without the help of the district, Olsen feels as though it would have been much harder and stressful for teachers to run a class and provide for their students. It wasn't an option for teachers to learn these tools, if not for themselves then for their students.
"That certainly did help that the district was so proactive to get teachers ready for this, because I think otherwise I would have been in a lot of trouble with the learning curve. I think every single teacher felt the stress of all the systems that were now in place, and we just had to learn how to connect them all and make them work for a smooth transition to online teaching," stated Olsen.
Many teachers like Olsen had no idea how the sudden change in learning would be received by the students, but he found that there was much more acceptance of the new teaching among the students than he thought. Even the seniors that were spending their final semester in high school online pulled through with good marks, which boosted Olsen's confidence.
"I was surprised about the excellent amount of effort that was being put forward by my seniors while we were still online. I was thinking there would be a great deal of resistance when the school first started and we were online and I was really pleased to see the quality of the essays that I was getting from students. Their willingness to do the work surprised me in a very positive way and encouraged me to keep doing it," says Olsen.
While some things went smoothly in the year of 2020, many other things did not. Olsen found himself upset and uncomfortable with how the year was going for him and the people around him. The way that 2020 played out greatly impacted his view of the state and the influential members of the community. Olsen hopes to leave what is done in the past, and move on with an open heart and mind.
"I am going to try and leave behind my anger, frustration, and total disappointment in certain aspects of our political system that I felt were just devastating to democracy as I knew it. I don't think that I will ever have the same feelings about right and wrong and who represents those positions," states Olsen.
One way that Olsen stays positive and manages his stress is to take photos. You can often see him roaming football games with a camera as he takes photos on behalf of the football team, as well as other Lake Ridge sports. This hobby is his way of moving away from the stressors that this year and just life in general has placed upon him like many others.
"My hobby that gets me through everything is taking photographs. Coach Thor and other sport coaches have allowed me to participate and take photographs. I then get to go home and spend time working with those photographs. It is my go-to place when I want a little peace," said Olsen.
For 2021, Olsen hopes to end off his final year of teaching on a good note, as well as leave the negative feelings of 2020 behind. 
"I am looking forward to my last year of teaching next year. I was surprised that I made it through this year, but I am feeling confident now and I am looking forward to celebrating one more year in education," stated Olsen.
Changes in teaching methods and mediums wasn't the only thing that teachers had to maneuver around this year. Many people have been missing out on visiting loved ones in order to maintain the safety of everyone. Ariel Bueno, Spanish teacher, has missed out in traveling anywhere due to the restrictions and guidelines put in place for safety.
"I miss hanging out with my friends and my family. I haven't been able to see my parents because I don't want to put them at risk. My wife and I also travel a lot, but we haven't traveled since all of this COVID outbreak," said Bueno.
It has been difficult for Bueno to watch the mourning and pain that he has seen among his friends. One of the many stresses that 2020 has brought on is the loss of loved ones, and the inability to gather like normal. Bueno has witnessed that pain, and has had to find ways to stay positive despite it all.
"I have seen friends whose family members passed away, so it is heartbreaking to have to see that and experience that, not personally, but at least to my friends. No matter what happens, I always try to find something positive in this situation. That is something that I live by, to always find the positive in things," says Bueno.
One thing that Bueno takes solace in, is the extra time that he has been able to spend with his home family. With both him and his wife working from home at times, they are able to spend time together when they would normally be separated by workplaces. Simple comforts like this are a light in the hardships of this year and situation.
"At least I am able to stay home a little longer and spend more time with my wife when we are both working from home. I think that is a big positive, to spend a lot more time together," stated Bueno.
One of the most notable events of 2020 has been the long period of quarantine that students and teachers went through earlier in the year. Lauren Hinson, senior, recalls her quarantine period as the largest hurdle of the year. These months disallowed for much social interaction, and many students such as Hinson were struggling with the sudden cut off from society.
"The most difficult situation of 2020 was having to adjust to being around people less. I am a very social person, especially when it comes to seeing my friends. I don't like not being able to see them for long periods of time. The lock down period felt very lonely but it was definitely a good time for self discovery," said Hinson.
With Hinson's time spent getting to know herself better, she has also gotten to know the people around. Self-reflection led her to better understand her own morals and values, allowing her to prioritize herself over the negative people around her.
"In 2020 the best thing that's happened to me is letting go of the people that make me unhappy and spending more time with the ones that do. It's taught me that I shouldn't need to change or lower my standard for someone who won't accept me for who I am," stated Hinson.
2021 for Hinson is a year of optimism and opportunity as well as a window for further self-discovery. She plans to better herself in light of the new year and use what she learned in lock-down to start the new year right.
"When it turns to 2021 I am going to leave behind my stubbornness. Typically I am reluctant to try new hobbies or branch out to others to help me learn. I realised it's good to seek help from those around you when you need it most," states Hinson.
Hinson's self-reflection period was not uncommon for students during the years' earlier quarantine. Lorie Duarte, senior, had a similar experience to Hinson and struggled with being cut-off from society. She coped by making peace with being alone, and taking value in friends like never before.
"I think the situation that's had the most effect on me, and everyone really, is quarantine. I've had to adapt in a lot of ways this year, and so has everyone else. It's been stressful and very overwhelming at times, but I've learned to embrace the increase in solitude and relish the moments where I can be with others," said Duarte.
Duarte looks forward to her graduation and its significance in her freedom out of high school. 2021 brings on a whole new life and chapter for many, especially the seniors who will become emerging adults. Duarte does not, however, expect the virus to change or lessen in the next year.
"I certainly don't expect the virus, or any other global issues to go away, I hope it does of course, but I find more peace when I look to 2021 and see emancipation from childhood and the start of my adult life, a life on my own," stated Duarte.
For the most part, 2020 has been a time of constant change and unpredictability. Duarte has changed just as often as the year, and will continue to change as she learns more about herself in the new year of 2021.
"I think I've changed in more ways than I've stayed the same. My entire identity in relation to the world has been in flux since the start of the year and through that I have redefined my personal philosophy on existence and my mannerisms in how I endeavor to interact with others more times than I can count," said Duarte.
This year has been the year of change. For many on a personal level, and for most on a statewide level. The whole world was brought together by grief and uncertainty, yet pulled apart for the need of safety and control. Everyone has been affected differently, but some may find comfort in the knowledge that 2021 holds the idea for hope and for opportunity. Only a few weeks left of school at Lake Ridge until a new year until a new year and a new semester begins.