Patriarchy in Control of Women's Brands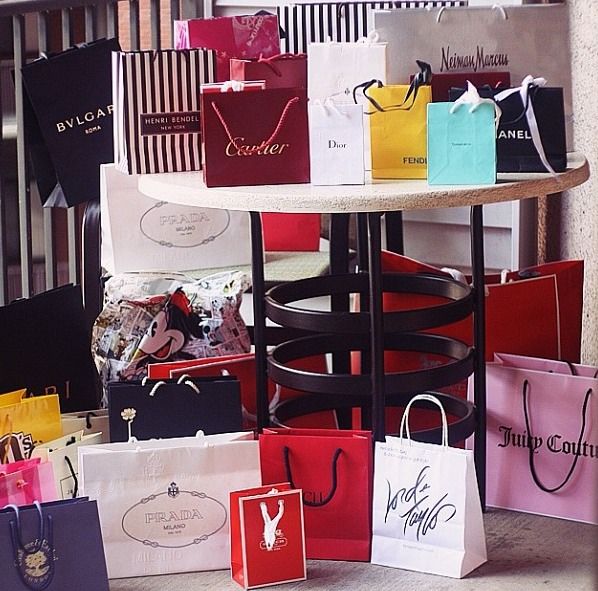 A few hundred years ago, it was uncommon for a woman to be an executive leader of a company until they fought for their rights and became more involved in the business. However, many brands that are geared toward females still have male CEOs. An example is Victoria's Secret, which is not only currently run by a man but was also founded by one. Victoria's Secret eventually canceled their annual fashion show, which featured Kendall Jenner and many other supermodels. For the current generation of teenage consumers, Brandy Melville is a relevant example of how men influence women's fashion.
Due to the rise in social media,  many brands including Brandy Melville are starting to gain popularity for their "trendy" clothing items. Cute clothes aren't the only reason for the store recently gaining attention. This month Business Insider published multiple articles about the store's background with racism, misogyny, and their toxic approach to body image. Brandy Melville is known to have mainly young, female customers. However, the CEO happens to be a man. This has contributed to the negative response the store has gotten from people on social media because parents of the underage employees and shoppers have complained. Many of them expressed that a middle-aged man shouldn't be in charge of a brand that targets teenage girls. 
Sophomore, Lindsey Ngo, who is a consumer of Brandy Melville, has chosen to continue to shop at the store despite being aware of their scandals because of her satisfaction with their products.
"What influenced me to shop there was the design and style they produce. I personally like the 'basic' and 'trendy' products they create," said Ngo.
Besides having a male executive, Brandy Melville also has received criticism for its 'one size fits all' slogan, which has been said to create body image problems among its young customers. The size range is limited, only going from a 0 to at most a 2, proving their slogan to be false. Ngo is aware of the slogan, and she doesn't agree with it.
The perspective on the topic of men leading women's brands may vary throughout generations and different roles people play. Lake Ridge's fashion club sponsor, Donna Davis, shares the same opinion as Ngo when it comes to Brandy Melville's controversial slogan.
"It's unrealistic and it's false advertising because obviously not everybody is a four or under. The average size in the U.S. is a size 12, and that is actually going up as we as Americans, as a whole, become more unhealthy," Davis said.
Davis thinks that men are in charge of many companies that cater to women because they have been working in business longer than women, so they have more experience. This also may be why they think they do a better job.
"Men have been in the business world for longer than women have, and I think a lot of board of directors feel that, unfortunately, men can do a better job than women, which of course is not true," stated Davis.
Despite thinking men sometimes use their power to control businesses that target women, Davis believes that men are not fully to blame for the toxic beauty standards towards women. She thinks that everybody plays a role in that.
"I think everybody needs to share blame. Not just men for maybe putting those products out, but women also need to be taking more of a stance about the things that they don't think are acceptable," said Davis.
Bath & Body Works is another company that has a male CEO. The difference between Bath & Body Works compared to other companies such as Brandy Melville or Victoria's Secret is that it also has a section made for men, so it isn't strictly made for women, however, it does mainly advertise to females.
Sophomore, Cha'kiya Bolden thinks that Bath & Body Works does purposely appeal more to women than men due to the products they offer.
"I think it's advertised more to females than males because females are known for wanting to smell good," Bolden said.
Bolden didn't expect the CEO of Bath & Body Works to be a man because of the number of scents they have and the amount of thought that goes into that brand. She thinks that if a woman was in charge instead, that it would be different because they would understand what women want and make the products better.
Senior, Avery Jeffers, believes that men in charge of big companies for women and girls sometimes take advantage of their power. 
"I think that men in power of these companies use their position to enforce specific ideals that young women should buy, wear, or use these certain perfumes or wear these certain clothes," Jeffers stated.
Davis shared the same view as Jeffers when it comes to how men run companies and how they expect their female consumers to react. Davis thinks men who run companies that have a lot of power and influence don't take women's perspectives or opinions into consideration.
"I don't think they always think about things from women's perspectives, I think maybe a lot of times they might just think about what they want to see women wearing. They might not have as many women on their management team to give them that feedback. A lot of times I don't think they're really taking a women's perspective into consideration," Davis said.
As more women start to express their concerns regarding who is managing the brands they purchase from, more companies with female CEOs are beginning to gain popularity. For example, Savage x Fenty is a brand by Rihanna that has begun to "replace" Victoria's Secret not only in sales but also with the annual fashion show. Women are wanting to be heard and respected more when it comes to the products they are buying. The more women start to lead businesses, the less problems they'll have with men overlooking them or not taking their opinion into consideration.