"Inappropriate" Education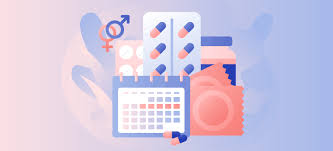 "I so wish we had a sex-ed class at Lake Ridge, because some of these kids are gonna go out into the real world without knowing everything that they should know beforehand, and that could cause serious problems in the near future," states Jeanelle Nyarko, a freshman at Lake Ridge.
As of 2020, the teenage birth rate in Texas sat at 22.4 births per 1,000 females between the ages of 15-19 years. AIDSVu, an interactive online mapping tool that visualizes the impact of the HIV epidemic on communities across the United States, reports that 97,416 people were living with HIV in Texas in 2020. While these numbers are high, proper education about abstinence, contraceptives, and birth control can help prevent teenage pregnancy.
Sex education stems into many different branches, the main three being abstinence, contraceptives, and birth control. Abstinence is a term used to describe the practice of restraining oneself from participating in something, but most commonly associated with sexual activity. Abstinence is preached heavily to prevent teenage pregnancy, but also prevents STDs and STIs. Contraceptives are the use of medicine, surgery, or devices to prevent pregnancy. Some are reversible, such as IUDs, but others are permanent, like surgery. In the case of teenagers, one of the most marketed forms is birth control. Birth control is most administered through one of two mediums: medicine/pills and injections.
According to Planned Parenthood, a non-profit organization dedicated to providing reproductive, sexual healthcare, and sexual education in the United States and globally, 39 of 50 states and the District of Columbia require sex education in schools.
According to The Texas Campaign To Prevent Teenage Pregnancy, In 2020, the Texas State Board of Education adopted new minimum curriculum standards that will expand basic sex education to all students starting in the 2022-23 school year. In 2020, the State Board of Education adopted new Health Education curriculum standards. The Texas Essential Knowledge and Skills (TEKS) list the minimum standards that schools are expected to provide for students. The Health TEKS added important sex education content at the middle school level when all students are required to take a health class. This effectively expands basic sex education to all Texas students. Later in 2021, the Texas Legislature passed SB 9, which expanded parental consent requirements and other regulations to any instruction on child abuse, family violence, dating violence, or sex trafficking.
This means that while sex education has been added to the TEKS curriculum, it is not required, and mandates a parent or legal guardian to sign a permission slip permitting their students to attend this lesson. Amber Hughes, health teacher at Lake Ridge, further explains how MISD goes about personal beliefs about sex education.
"There are religious beliefs, which is fine, and there are parents that would just like to acclimate their kids to that sort of topic themselves and that's okay. If the parent feels like it's appropriate, 5t we teach it in the health curriculum. I do think it's a good tool to give kids basic knowledge of things that they might encounter or need to know as they go forward," stated Hughes.
While there is no guarantee that said information is accurate or properly taught, sex education can have many benefits, such as delaying the initiation of sexual intercourse, improving academic performance, and learning how to have healthy relationships. Meanwhile, the part of the brain used for rational thinking does not fully develop until around the age of 25, so leaving teenagers without high-quality information can lead to many poor, life-changing, decisions. Amal Adan, sophomore, explains the possible effects of the lack of sex education.
"We can have teen pregnancy, which can easily result in students not finishing their high school education, there are STDs and STIs, and also physical violence. There is also pressure from the girl's significant other to get an abortion, all of which I feel is a lot of collateral damage from something that seems all fun and games in the moment, you know?" states Adan.
There are many benefits to sex-ed, but certain people and religious groups feel otherwise. Some may feel uncomfortable teaching it to students, especially those under the age of consent, while others feel it encourages sexual behavior. Religious groups may believe it goes against their values, and that it may expose students to explicit topics, and encourage them to participate in risky and dangerous behavior. Ariel Bueno, Spanish teacher at Lake Ridge, emphasizes the growing need for sex education.
"You can't ignore something that's so relevant. Either they end up finding out online, or from their friends, which just leads to misinformation," states Bueno.
Inappropriate or not, there is no denying that properly educating young, curious, teenagers has many benefits. This includes effectively explaining the concept of abstinence, contraceptives, and sexually transmitted diseases/infections, all needed to ensure students can navigate life with the needed information.