JV Girls Soccer Rolling Along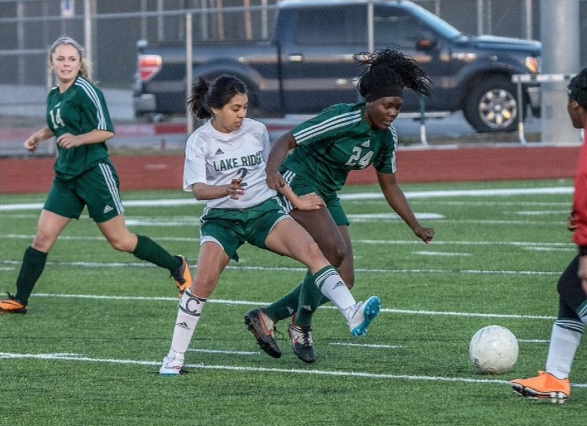 The undefeated Lake Ridge junior varsity girls soccer team has been rolling through opponents this season — including their most recent victim: Red Oak.
A 7-0 home victory for the Eagles Jan. 22 against the Hawks was "exhilarating," said girls JV player Koraima Quiroz, a sophomore. It was our "biggest game of the year."
Currently the Eagles are at 5-0 and sit atop the 5 A division II standings.
"This is very good considering the level of competition they have been playing," said Brendan Smith, a member of the the boys JV team at Lake Ridge.
The Eagles take field next in a district match against Lancaster Jan. 26.