LR Golf Driving Towards District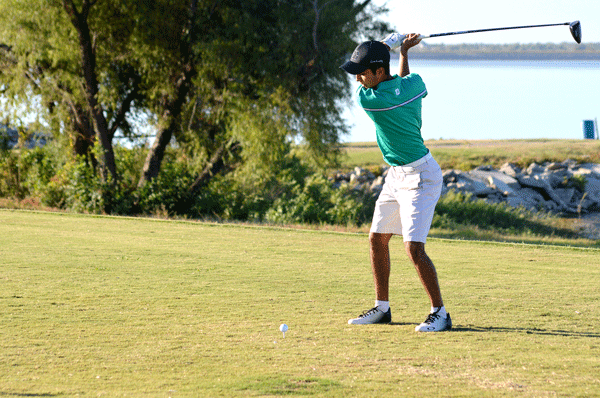 Lake Ridge boys golf is now in full swing and they are preparing for the district tournament in three weeks. The boys have two tournaments remaining before the big district tournament.
Coach Scott Christensen said, "I feel pretty good about the upcoming schedule. We play in Rockwall this Friday and Saturday for the regional preview and then host our district preview at Tangle Ridge going into spring break."
As the temperatures have been warming up so has a few of our golfers, and just in time for the district, and potential regional and state tournaments.
Coach Christensen explained, "A couple of them are surging right now and are looking to make an impact at district and hopefully regionals. Brendan Smith and Michael Strout are two freshmen that are both playing really good right now and are gunning for the 1st team at district. Junior Nathan Segler is also hitting the ball really well right now and scoring well in practice rounds, we just need to get him transitioned into tournament mode as we get closer to district."
The team is anchored by senior Brendon Lowrance, a McMurray State commit, and he is looking to play well in district and regionals. "Brendon is playing well and we are working through some course strategies that should give him a good chance at being in the running for district, regionals, and state," added Christensen.
Golf returns to the course this Friday and Saturday in Rockwall.