JV Tennis Starts Off Strong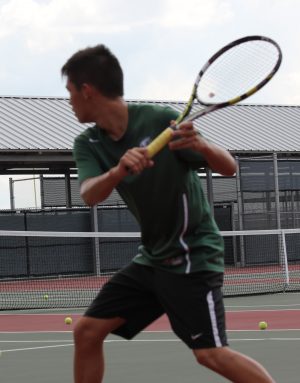 The undefeated Lake Ridge Junior Varsity tennis team competed in their second match of the season against Red Oak Thursday afternoon, September 15th, at the Lake Ridge tennis courts.
Sophomore Ian Carvagel won his match  8-0. " I competed well because I stayed focused; that's when I play my best, is a focused match". Carvagel said.
After the team's big win the previous week against Summit High School. The Eagles dominated  the Red Oak tennis team 19-0. " The team is playing good, we have won both matches that we've played so far, and I'm confident that we can keep this momentum going". Carvagel said.
Also winning were Junior, Vanessa Duque and her doubles partner Sophomore Diane Fernandez who won their match 8-4.
The Eagles will be back in action next Thursday, September 22nd, to take on Midlothian High School at the Midlothian High School tennis courts.