Eagles Overpower Hawks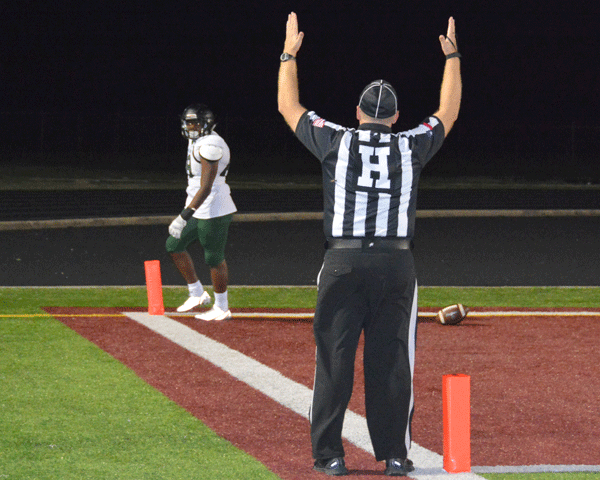 The Lake Ridge Eagles Football Team beat the Red Oak Hawks 45-29 on Friday, Oct. 7, at Red Oak HS Stadium.
The Hawks struck early during their Homecoming game; scoring 14 points in the first quarter.  However, the Eagles quick offense deemed too much for the Hawks to handle, with the Eagles scoring 20 unanswered points in the third quarter.
The Eagles offensive game was strong with 470 total yards.  The team was lead by QB Jason Bean, junior, who had a stellar performance with 183 yards rushing and three touchdowns and 163 yards passing with two touchdowns.
Red Oak also had no answer for the Eagle's rushing game lead by Darrius Lee, junior, with 47 yards on 14 carries.
The Eagles defense kept the Hawks offense scrambling as well by forcing two turnovers.
The Eagles improve to 4-2 for the season and will take on Midlothian High School on Oct. 14 at 7:30 p.m. at Vernon Newsom Stadium.