It's 1,2,3 Strikes, You're Cut?
Lake Ridge Eagle Baseball held tryouts last week, in hopes of filling out the varsity team and developing new younger talent.
Being part of a team is a big dream for athletes, and tryouts this weekend will be the deciding factor of either fulfilling or crushing that dream.
As a freshman, trying out for a sport can be intimidating. However, for freshmen Noah Pelletier and Ethan Purrington, feeling discouraged is not an issue.
"I don't feel intimidated at all. If anything, I'm definitely nervous," said Pelletier.
"I'm kind of in between because I've been playing baseball since I was 9. So I'm not intimidated, I'm confident. But tryouts do put a lot of pressure on you," Purrington admitted.
And although tryouts are pressuring, they both feel as though they are ready for this year's tryouts.
"I feel like I've prepared well for tryouts, but I want to keep working, and get to be the best I can be. My club team has our own facility in Mansfield and I usually go there everyday to get ground balls, hit, and things like that," Purrington said.
Preparation mentally for trying out is also something the athletes are actively aware of.
"I think it takes determination, focus, pride in the sport and your abilities, and a good attitude to make a team. I can bring things like teamwork, leadership, and a good work ethic towards the team," said Pelletier.
Head Coach Greg Ross knows what he looks for when he's picking athletes, concerning qualities and talents of the player.
"During tryouts, some of the things we look for are the physical skill and also their mental capacity. The basic physical fundamentals are expected, such as being able to throw, hit, and run. As for mentally, we look for things like being able to shake something off if it doesn't go well," said Ross.
Telling an athlete they aren't good enough to be part of the team is one of the toughest moments for a coach.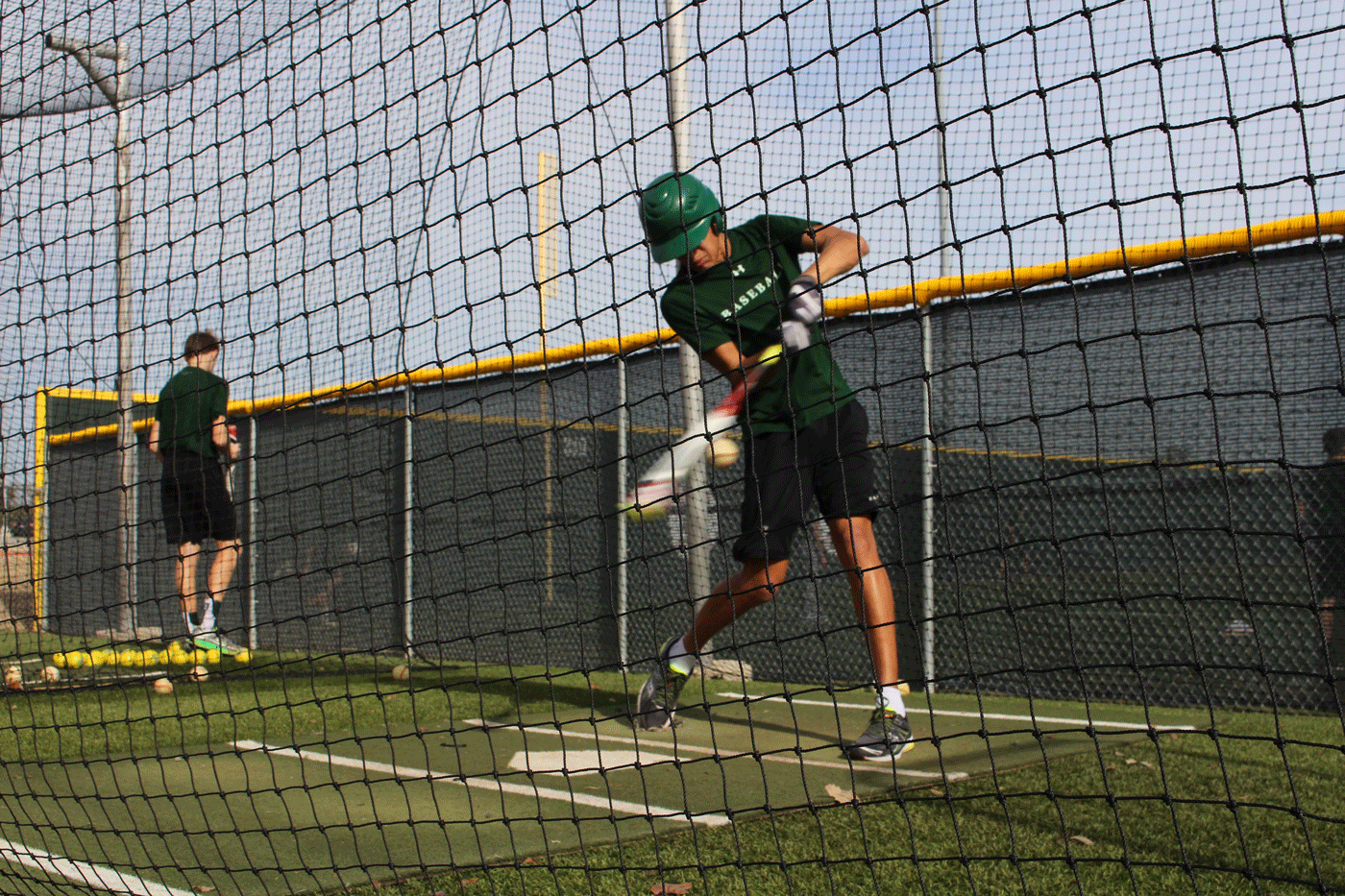 "It is always hard to cut. You want all the kids to be successful, but with a game like baseball, you only have so many spots. The most we'll have on each team is eighteen, and we usually choose those eighteen and make cuts by using evaluation sheets that we compile during tryouts," Ross revealed.
On top of building a new freshman team, coaches look to move previous junior varsity players onto the varsity team.
"Last year, I was extremely confident at tryouts, and I'm hoping for the same outcome this year. I've stayed after school for open field and I have a really good attitude on the field. I feel like I have what it takes to make it this year," said junior Cayden Ellis.
Fellow junior, Justin Kahl, said he's honestly not worried about where he's placed this year.
"I'm pretty confident and not really worried where I end up. I can just keep working upwards from wherever I'm placed. I've worked hard, I'm a big part of the program, and I have an unmatched sense of enthusiasm for the sport and the team," Kahl said.
Kahl and Ellis made the JV team, and Pelletier and Purrington made the freshman team. All strive to one day earn a spot on varsity.