Eagles Sign to Leave the Nest
On Monday four of our own Eagles officially signed their letters of intent to further their athletic careers and education in college.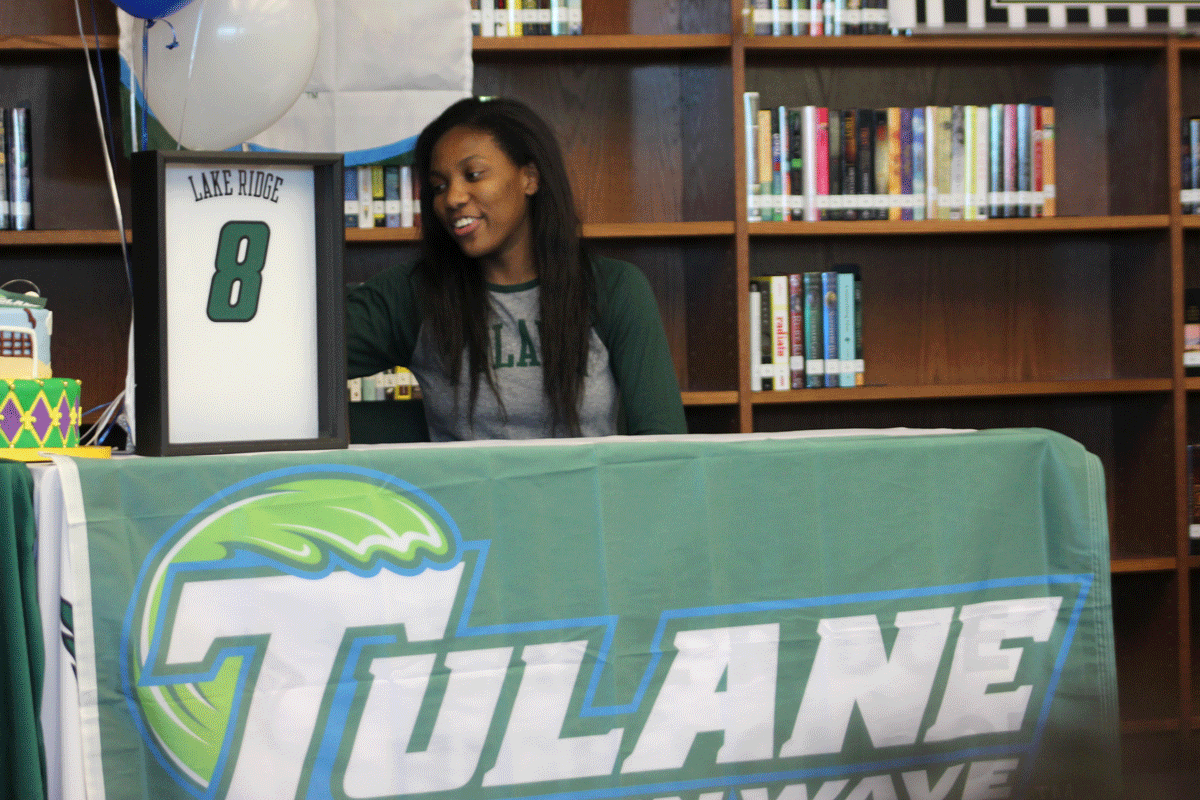 Markenzie Benoit, senior volleyball player, will attend Tulane University in New Orleans, Louisiana. Benoit has always wanted to go back home for school and plans on majoring in Marine biology and getting her masters in five years.
"I was born in Louisiana and I wanted to go back. I went on my visit and it just felt right, the people were nice and the food was delicious. I'm majoring in marine biology and hope to get my masters in five years," Benoit said.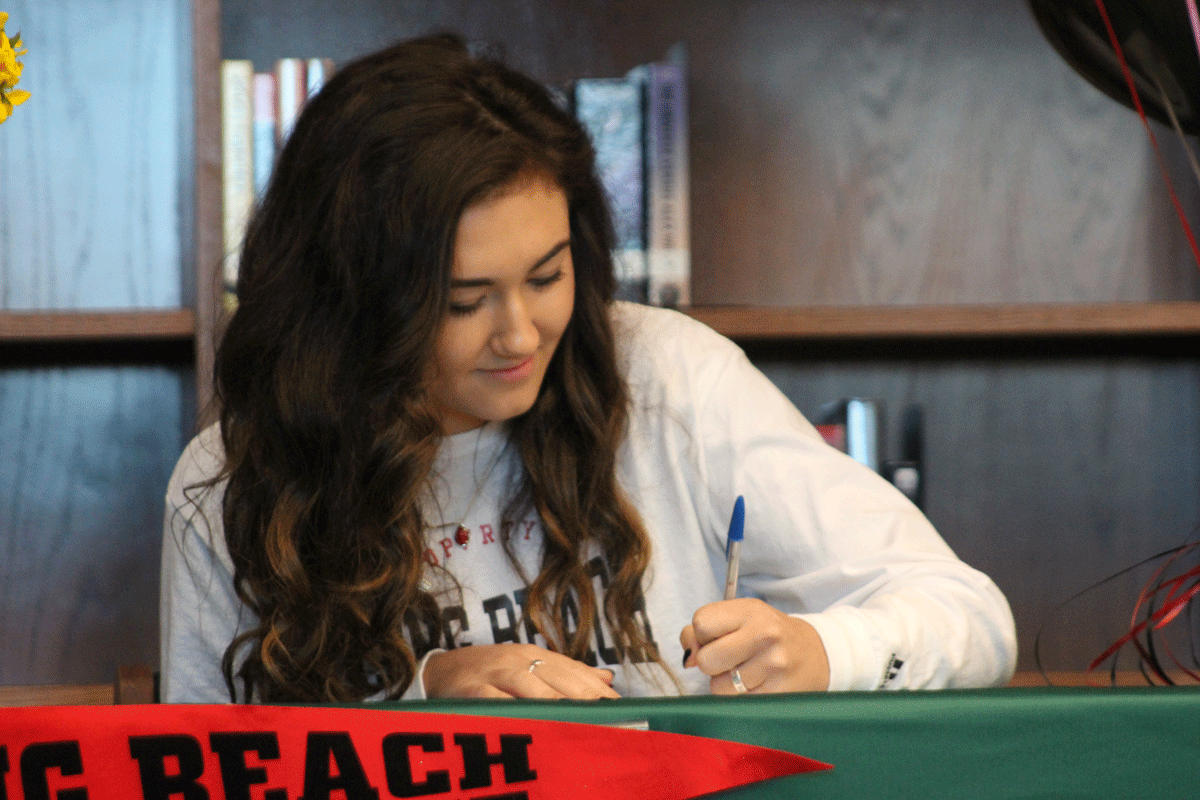 Josannah Vasquez, senior volleyball player, signed her letter of intent to Long Beach City College in California. She loves the Long Beach region, and the coaches made her feel like family. Vasquez eventually wants to major in kinesiology.
"I love the Long Beach area and the coaches were very welcoming and made me really feel like part of their family. Since it's a community college I'm getting my basics there but, I eventually plan on majoring in kinesiology so I can be a strength coach," Vasquez said.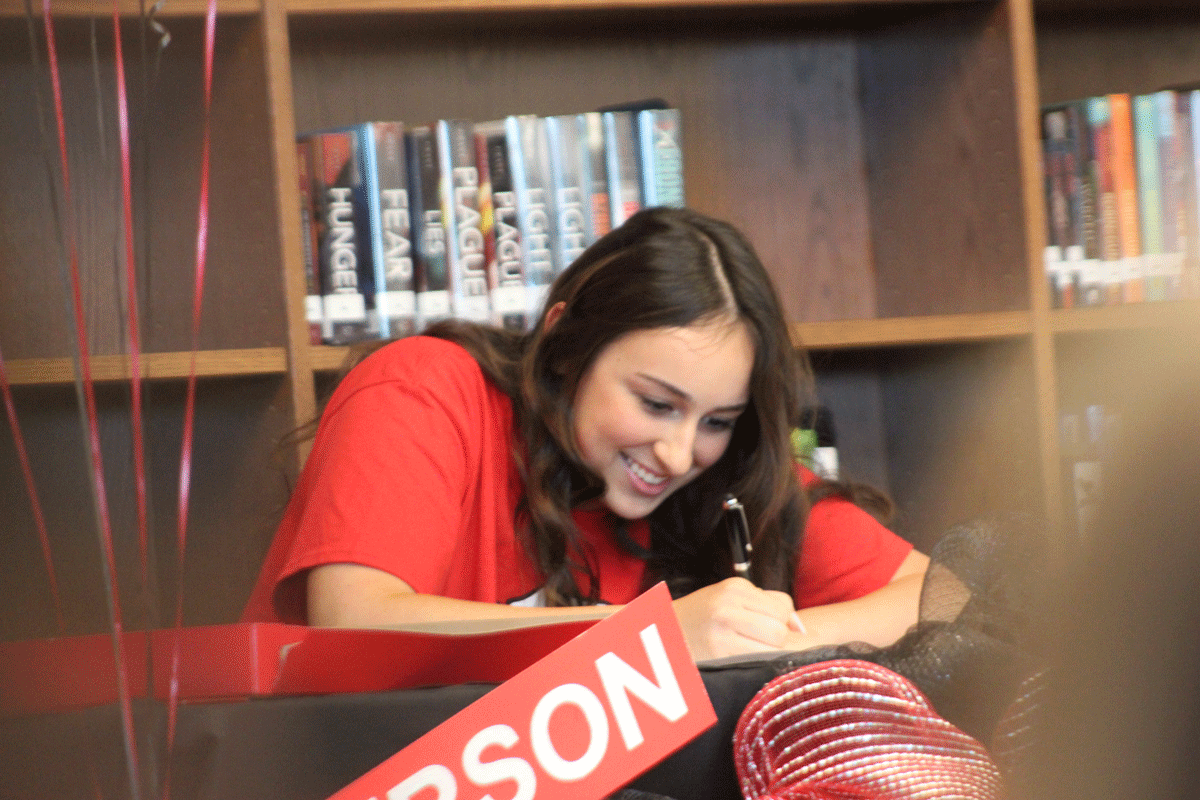 Elizabeth Williams, senior volleyball player, will attend McPhearson College in Kansas in the fall. The moment Williams stepped on campus she knew it was the right school for her. McPhearson provided her with cooler weather which she was looking for and was really attracted to the academic success rate. Williams plans on majoring marketing and business.
"I chose McPhearson because, the environment was perfect from meeting the volleyball team to touring the campus, I just loved it. I wanted to go out of state and somewhere cold. The success rate is high and there are a lot of opportunities to explore your interests to see if you like it. I plan on majoring in marketing and business because, I've always wanted to run my own business," Williams said.
Nathan Segler, senior golfer, signed to go to Central Christian College of Kansas, and is undecided on his major. Segler looks forward to the next step in life and is ready for the responsibilities awaiting him.
"It's a growing process and it'll definitely be different, but I'm ready for the upcoming challenges, and I'll be narrowing down my possible majors soon," Segler said.
These Eagles have represented Lake Ridge valiantly and plan on doing the same all over the country next fall.