'Special' 4 Years of Football For Seniors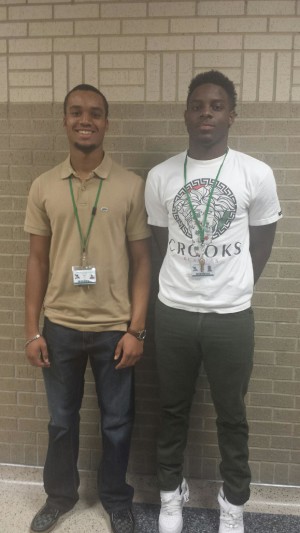 Looking back on their successful rise from a start-up football program to the top of the district standings, Lake Ridge players and supporters celebrated Senior Night before their big game against Summit High School Oct. 31.
Excited about graduating and honored to be a part of the school's first four-year graduating class, proud seniors at the annual event reflected on their time in high school.
"Just coming to Lake Ridge freshman year I loved it," said wide receiver, Blair Orr. "I love Lake Ridge with a passion."
"Awesome" is how Eagle cheerleader Kaelyn Helm described his high school experience. "It's just been a journey,"  she told ENN.
Veteran players agreed that one of the most memorable events for them was their upset win against Longview in 2014.
"Everyone had counted us out, and we took the win," Eagle quarterback Jett Duffey said.
"They were the team that was supposed to win state, we beat them, and we were the team that wasn't supposed to make playoffs," linebacker, Caylon Nichols said.
With playoffs right around the corner this season for the undefeated Eagles (9-0), the boys seemed to be focused.
"We're not worried about the future, we're just taking it one day at a time," said safety, Tyshawn Suddoth.
After the season, the senior players say they plan to focus on academics and college careers that lay ahead of them.
"My journey through Lake Ridge was great, spending time with my brothers," said Duffey, who recently committed to play football at Texas Tech University next season. "It feels kinda special."