Undefeated And Unquestioned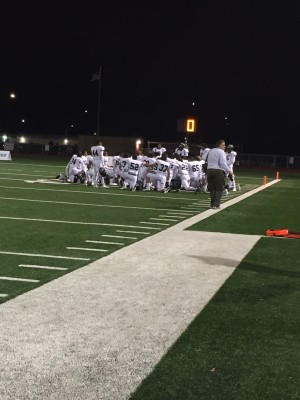 As the lights went out Friday night at Arlington's Wilemon Field your Lake Ridge Eagles varsity football team is officially 10-0, and district 14-5A champions. Lake Ridge defeated Arlington Seguin 53-7.
Lake Ridge stumbled out the gate having two turnovers in the first quarter. Lake Ridge was down 7-0, but the Eagles rallied to a 7-7 to tie at the end of the first quarter. In the second quarter we saw the Lake Ridge team we all know as they put up 29 points and took a 36-7 lead. The Eagles finished the game shutting down the Seguin offense and gave up almost nothing after the first quarter.
Quarterback Jett Duffey had 3 total touchdowns, and 200 yards of total offense. Duke Carter ran for 179 yards and two touchdowns. Joseph Rowe had 67 yards and a touchdown rushing. Zach Jackson, and Gerard McClain both added a receiving touchdown. The Eagle's defense forced two turnovers and it lead their shutdown performance. The defense was anchored by Cooper Thor seemingly making every play from the linebacker position.
The Eagles will open up the playoffs with a game against Dallas Samuell  at Grand Prairies Gopher-Warrior Bowl Thursday night at 7 pm.