Who Is Anthony Narro?
At Lake Ridge High School,  Anthony Narro is known for wearing No. 74 on the football field. Off the field, Narro is a student-athlete with collegiate dreams.
"I see myself graduating college, and if football isn't an option later on in life, I see myself getting a job as a civil engineer," he stated when speaking about his future. "I just try to be the best person I can be on a day to day basis."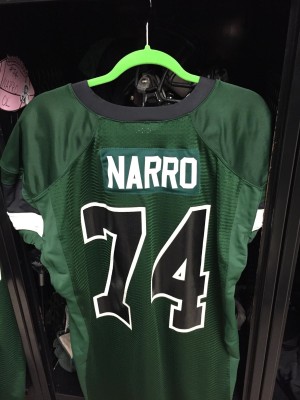 Narro also finds game day motivation from his teammates and his passion for the game. "(I love) knowing I get to go to war with my brothers on the field and just having the love for the game."
Anthony's greatest accomplishment came from the field as well.
"Receiving the first team all district award at guard last season," he said.  "It was my first year at guard, and being what it was, it was a great accomplishment."
Narro and the Lake Ridge Eagles Varsity Football Team can be seen continuing their quest for a state title on Nov. 21 as they take on the Tyler Lions in Forney.