Spring Football Update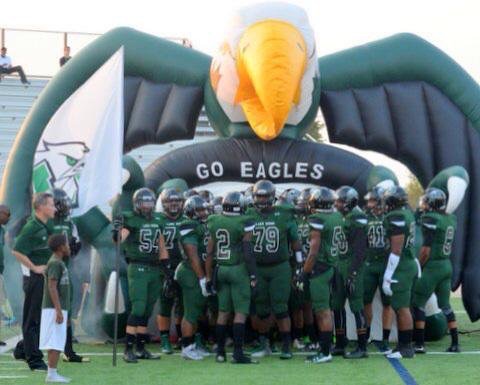 A week into the spring football preseason, the Lake Ridge Eagles are already reaching mid-season form. The Eagles are working on drills and fundamentals. You can already see who is, and who is not a varsity level player. What the Eagles are looking for is depth on the varsity level, so this spring the coaches will be looking for the black team, or varsity back ups.
The team has not done much straight up contact, but have been focusing on technique work such as tackling, blocking, route running, and ball security. The coaching staff is emphasizing the basics; nothing more than reading a defense and coverage skills.
The base of the Lake Ridge Varsity football team is to be fundamentally sound and the more difficult concepts will come later in the spring season.  The coaches really strive to see it as a small picture, rather than the big picture of an overall season, as a play by play approach.
The second week will see the team will intensify training with offense vs. defense drills every day.
The team has a scrimmage this Friday May 13, 2016 and the first spring game is May 20, 2016.