Cheering for the Cheerleaders
On Tuesday and Wednesday, Lake Ride High School's very own cheerleaders made history by participating in the Texas UIL Spirit State Championship. Sponsored by Marisa Bonner, Lake Ridge Teacher and Cheer coach, the Eagle cheerleaders branched out into the world of competitive cheer, creating the very first competitive cheerleading team at Lake Ridge.
Competitive cheer, unlike sideline cheering, doesn't include cheering for other sports like football and basketball. Instead, competitive cheer teams perform routines that combine stunting, tumbling, jumping, and cheering while competing against other schools.
"The cheer squad puts in so much time cheering and supporting other sports and activities. Competitive cheerleading gives them the opportunity to do something focused on them, and showcasing their skills." Bonner said.
Practicing every other day since October, the Lake Ridge Cheer squad put a lot of work into their routines for their first competition on Tuesday. There were three performances for the 5A division: Band Dance, Fight song, and Game Day Cheer.
Lake Ridge Cheer Co-Captain, Bailey Alexander said that the level of competition was so fierce, updates were constantly being made to strengthen their level of difficulty.
"We had the fight song routine already, but to get a higher score, we needed to add more aspects like ripples, transitions, and different level changes from front row to back row," Alexander said.
No longer confined to the sidelines, the cheerleaders are finally able to enter the competitive ring.
"The best part of being a competitive squad is being able to represent our school as our own sport. We don't have to cheer for a different sport to be recognized, we get to showcase our talents all on our own" said Alexander.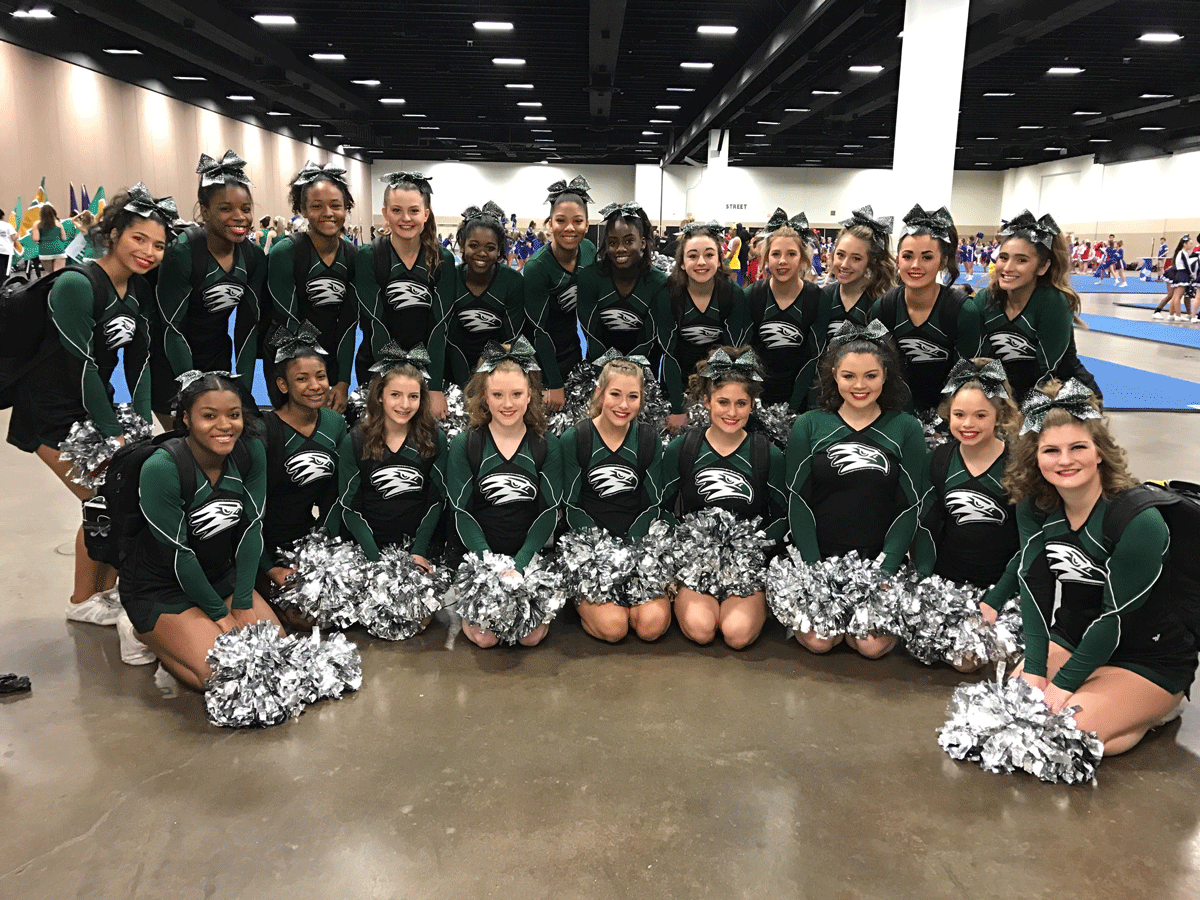 On Jan. 21, the team will be going to NCA Nationals, the biggest cheer competition in the cheerleading world. Coach Bonner is glad they have had the opportunity to experience competitions like this to prepare her team for that challenge.
"Because this was the first competition, we weren't really sure what to expect. Now, we know the expectations and have received feedback, we have changed the cheer completely to make sure we max out the score sheets and show off more of our individual skills. These changes allow the girls to perform at the highest level permitted," said Bonner.
Students and staff are welcome to come watch the LRHS Cheerleaders at the Kay Bailey Hutchison center in Dallas on Saturday the 21st and Sunday the 22nd. The girls perform in the A Hall at 1:46 and 3:32. Admission is $20.