Lady Eagles Softball Reaches 4th Round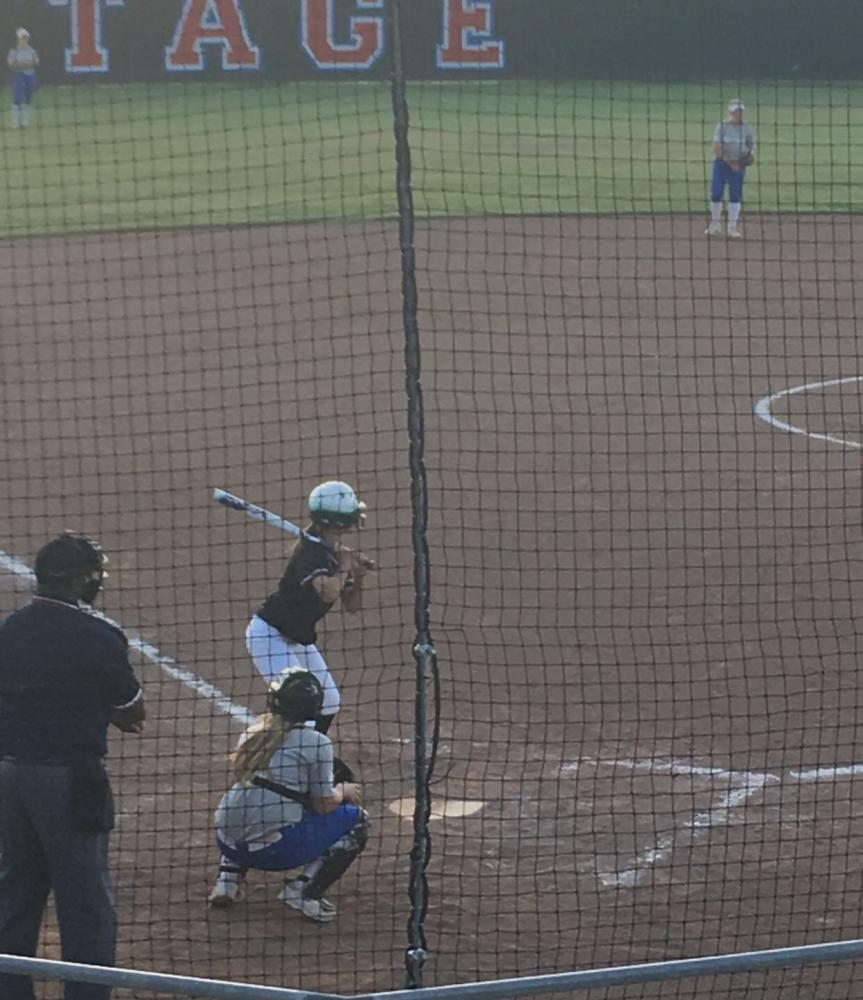 Lake Ridge Lady Eagle's Softball Team is off to the fourth round. The team competed in a two day tournament last week in which they won, and will continue to go forward into the playoffs.
This has been no surprise to the team because of the confidence they have in each other.
"I expected to get this far because I feel we have a really strong team as well as great chemistry on and off the field," says freshman Brileigh Peters.
"I expected us to go far this year because we put in a lot of hard work during the offseason," admits sophomore Morgan Brannon.
The players say that the dynamic of the team itself has had an incredible effect on the team's cooperativeness and overall performance.
"Team dynamic is incredibly important in how far we've gotten. Whether you like teammates or not, they're your team. You've got to function like a family. And we're very blessed to actually like each other. These girls mean a lot to me and each other and that helps us mesh on the field," says junior Kayla Parnell.
Sophomore Kori Carr adds, "We're constantly adapting. To every team we play, especially offensively. We really struggled at the beginning but now we're hot. Because of nonstop work on our weaknesses, we've really adapted."
The players also shared how they prepared as a team for the tournament they competed in last Wednesday and Thursday.
"
"These girls mean a lot to me and each other and that helps us mesh on the field."
— Kayla Parnell
"I prepared just like any other game, because my mentality never changes, no matter what the obstacles," says Brannon.
As far as the 4th round game on Wednesday, the players have each mentally and physically prepared themselves for success.
"Practice, focus and effort pays off. You have to practice and be confident in yourself. And really, we have to remember we have nothing to lose," reveals Parnell.
"I've really had to prepare mentally because I've lost a lot of confidence lately and I've been trying to get it back, but this game is really going to mean a lot to us." Carr explains.
The Lady Eagle's 4th round softball game is on Wednesday.