Serving Up The Spring Sports
Lake Ridge offers a wide variety of sports, and while most of these sports get recognition, there are some that go unacknowledged or are lesser known by the students.
Golf is a sport that most students aren't very familiar with. These lower popularity levels result in a smaller number of golfers on the team. Golfer Sophia Sutton, sees the smaller team as a chance to get to know everyone.
"With a smaller team, I feel like you have the chance to talk to everyone, and not just be in a small friend group within the team. It's a very mental sport, and everyone knows the stress that's on you, but your team can help you. It's just now really starting to get bigger and bigger," said Sutton.
Some unknown sports tend to not even be seen as a real sport. Bowling is known by most as a casual way to pass time, which results in people not realizing the work it takes to be a good player. Senior Zackery Stephens, understands bowling is fun, but still requires hard work.
"I got involved in bowling because of the announcements in freshman year about needing people. Most people see it as just fun, which it is, but as you get better, and better you can go farther. During practices we look more in depth into throwing the ball. It's a lot bigger than what people think," said Stephens.
A sport doesn't have to be unknown for their accomplishments to go unnoticed. While the tennis team is more talked about, it's still not as popular as sports such as football or soccer. Tennis coach Ariel Bueno, believes the lack of popularity stems from there being a smaller number of famous players.
"We don't have star athletes when it comes to the US, if you try to think of a US athlete that excels in tennis, there's really none, you know. Back in the day there was Serena Williams and all that, but now she's gone, so we don't really have any superstars when it comes to professional athletes," said Bueno.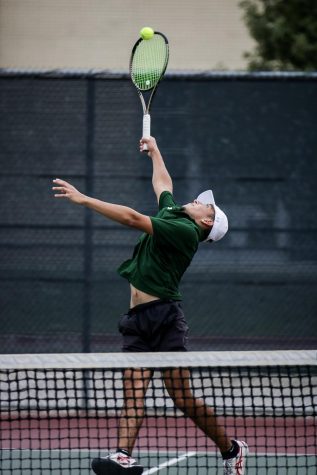 While the swim team recently had a clap out for state, it isn't as popular outside of swimmers. Casual swimming tends to make people discount its validity as a real sport, adding to their struggle to be seen. Swimmer Kailee Robania, sees the effect casual swimming has on how people view the sport.
"Some people don't think it's a professional sport because they see it as just casual swimming, but it's actually one of the hardest sports in the water. The way you train is different from casual swimming. It's not a sport that's nationally televised like football or basketball; it only really comes on during the Olympics," said Robania.
With sports that are lesser known, being overshadowed is often a common occurrence. The small fanbase for the powerlifting team means most of their accomplishments don't get recognized. The captain of the girls powerlifting team, Natalie Castro, thinks advertising has a lot to do with the team's popularity.
"Coach Rotan, he deals with so many of the sports, so it's hard for him to find time to get team recognition. It's one of those things where you have to go to the announcements, and he doesn't really have time for that. Our program has only recently become a little bit bigger, that we've kind of been able to put our numbers out there," said Castro.
These sports have managed to achieve great things. The golf team went to district last year and got a team-high. The bowling team has won state twice and has been district champs multiple times. The tennis team has won district and has been top 16 in the region. The swim team has qualified for state most years and even had a few state medalists. The students on the powerlifting team rank high in their weight classes. Despite the sports' small size, they have attained great success.