MISD Colors for Caring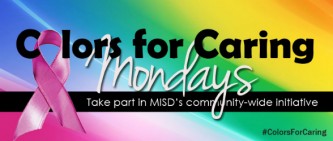 Beginning Monday, Oct. 3, Mansfield ISD will begin it's "Colors for Caring" campaign in support of cancer awareness.
Throughout the 2016-17 school year the school district is encouraging everyone to wear their "colors" the first Monday of each month.  Different colors represent the different cancers that have affected loved ones or those we know. (See chart)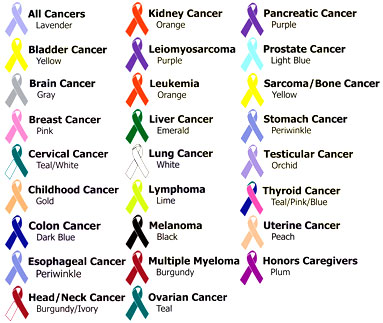 Students and staff are encouraged to take pictures and share them in the MISD gallery with the #colorsforcaring and Lake Ridge can post their pictures on our Twitter page @LRHS_ENN.
The remaining days for Colors for Caring campaign are:
Monday, Oct. 3
Monday, Nov. 7
Monday, Dec. 5
Monday, Jan. 9
Monday, Feb. 6
Monday, March 6
Monday, April 3
Monday, May 1