Student Profile | Hannah Raymond
For every show or performance, there is always much more going on backstage then what the audience sees. There is always a stage manager working back stage and making sure everything runs smoothly. At Lake Ridge High School that person is Hannah Raymond. She has been stage manager for 5 shows and counting at Lake Ridge.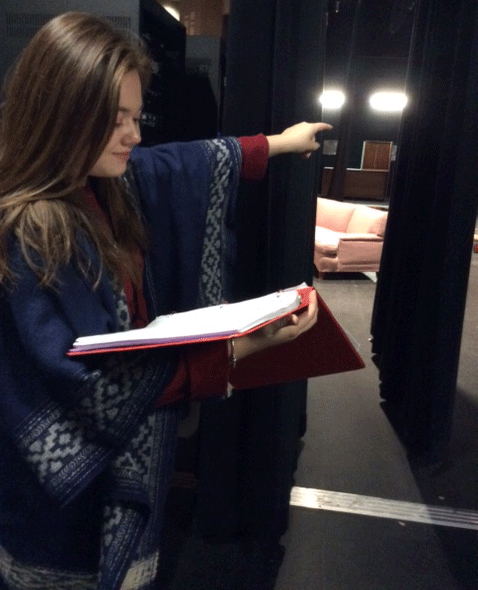 Not everyone realizes how much Hannah puts into the shows, however, the actors who she works along side with see how vital she is to putting on a show. Alicia Allen, senior,  has been in theatre with Hannah for the past 2 years and can testify how much Hannah gives to a show.
"Hannah basically makes sure everything runs smoothly. She is the rock of the department. She goes above and beyond for every show by taking time from herself and not focusing on herself to make sure others get and have what they need," Allen said.
A lot of people can get a job done, but everyone takes the time to connect with the people they are working with. Hannah on the other hand goes out of the way to get to know the members of the cast.
Adara Yorke has also been in theatre with Hannah and has gotten to experience first hand the impact Hannah has made."Hannah isn't just a Stage Manager to us, she's a friend. She's kind to everyone and always manages to make us smile and just be there for us. She helps in anyway possible and makes sure the show is perfect. Hannah has taught me to always care and be there for others. She's also taught me just to try your best, never give up and just keep going with it. Hannah Raymond is a phenomenal Stage Manager and better yet a phenomenal friend."
For the past 5 shows put on at Lake Ridge, Hannah Raymond has been stage manager and has gotten to know the people of theatre. The more they work together, the more respect Hannah earns from her fellow thespians. In theatre, Hannah is known for going above and beyond and being a vital part to the shows.