Top 5 Stories of the Week | Oct. 24th-27th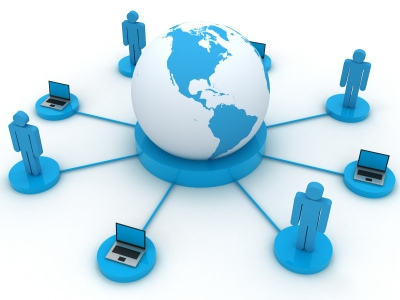 The Internet Attacked by Unsuspected Devices
A massive cyber attack caused many internet servers to go down in two major parts in the United States, and in Europe. Internet connected devices, such as people's printers,DVRs, and webcams, were used (without people's knowledge or permission) to carry out the attack.
It was reported to be a "Distributed Denial-of-Service" (DDoS) attack, in which hackers overdose a website with enough traffic and damage it's normal services. In this case a part of the backbone that ran the internet, Dyn, was a victim of this and thus caused several other websites to go down.
At the moment, the culprit (country) responsible is unknown.
AT&T, Time Warner, and The $85 Billion Deal
AT&T and Time Warner meet to discuss At&T's proposal in buying Time Warner which would create a new media giant.
As a result AT&T would gain CNN, HBO, the Warner Bros Studio, and several other channels and websites owned by Time Warner.
The deal is set up be a vertical merger, in which Time Warner will be in charge of the programming (their channels, websites, etc.), while AT&T continue to do what they specialize at, but they are working together under one umbrella; similar to the Comcast/NBC fusion 5 years ago.
The merger requires approval from the U.S. government.
Being Single: A New Kind of Disability
The World Health Organization has extended the classification of being disabled to include single men and women.
Redefining the meaning of "infertile", men and women who do not have a sexual partner now fall under this category.
This change was made to give everyone the equal chance to have a family, even if they are without a partner and will receive the same "treatment" as a couple would.
"The Jester" pulls a "Trick" on the Russian Government
An american hacker gives Russia a little taste of their own medicine after hacking into the country's Ministry of Foreign affairs website.
The hacker, who identified himself as "The Jester", embedded his own code into the website defacing the site.
He claimed that he did so out of frustration from Russia's Cyberattacks on American databases especially the attacks that were meant to deliberately efret the presidential elections. He left a message that called out the Russian leader, Vladimir Putin, who had denied the massive cyberattacks on U.S. servers.
Kanye West Threatens to Boycott the Grammys
Kanye West, once again shamelessly speaks his mind. This time he threatened to not attend the 2017 Grammy Award if Frank Ocean's most recent album isn't nominated.
West claims that Ocean's album is one of the most deserving albums he has listened to this year, and is always constantly playing his album.
When the rapper learned that Ocean's album hadn't been nominated for anything, he demanded that somebody put his album under a category. He backed up his statement by bringing up when the Grammys had wanted Lady Gaga to open the 2010 Grammys, so they "somehow" put her in one of the categories.
Nominations will be announced Thursday, December 8th.