I hoped to see Bradley Cooper…
For winter break I flew to Minnesota for a week. I stayed at my host parents' old home city in Bemidji, and I got to meet their families and spend my break with them. Minnesota is a very pretty state, and I got to experience my first white Christmas. Where I live back home in Italy it gets cold in the winters but not enough to snow. My Christmas here wasn't too different than my Christmas back home. I ate a lot of food and we spent a lot of time together. We also went shopping for presents and I went sledding.
Talking about shopping, Minnesota has the biggest mall in America and I could not go home without checking it out first. The Mall of America is huge and absolute heaven for anyone who loves shopping. I didn't get to see all the stores that were there, but I'm pretty sure you'll need at least two days to check them all out.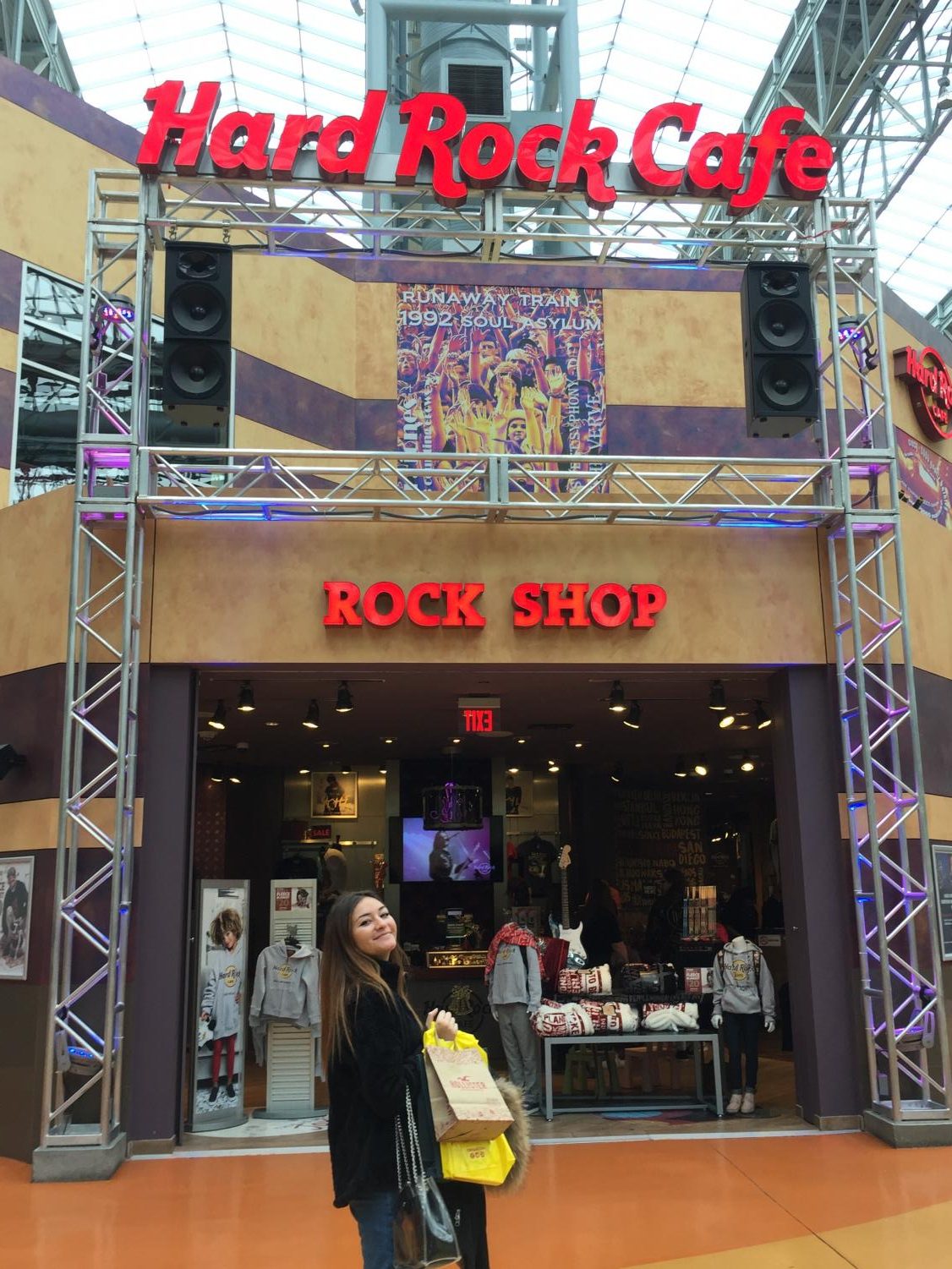 My host parents also brought me to the lake in Bemidji which is frozen this time of the year. A lot of people go there to do ice fishing, but to be honest I didn't do it because I didn't really trust the ice. I enjoyed my time in Minnesota but I'm more a beach person.
Just a few days ago my host parents and I went to California, my favorite state in America so far. My first day there I went to Urth Caffé for breakfast. For those that don't know what it is, it's a very pretty diner that can be found only in California. I'm a coffee person and I can't start my days without it. I heard that they have the best coffee ever and I couldn't wait to try it and compare it to Italy's coffee because Italy's coffee is the best.
After my "Italian" breakfast we went to Malibu. Luckily the weather was really nice. The beach was amazing, a lot of people were surfing and others were walking on the beach with their dogs. It made me feel so happy.
This was also the first time I saw the ocean. The waves were incredible and being next to the ocean made me feel free again.
The best part of my day was having lunch in restaurant with an ocean view. I finally had seafood, and probably ate a bit too much, but oh well.
In the afternoon, I went on a Hollywood sign tour. I got to see a lot of celebrities' houses and the Hollywood sign, just like in the movies.
The second day we went to the Universal Studios. I saw where a lot of movies were filmed and how they use the special effects. For example on the tour on the bus with special effects it started raining right next to us. It was so mind blowing the way they do it, it seems very real.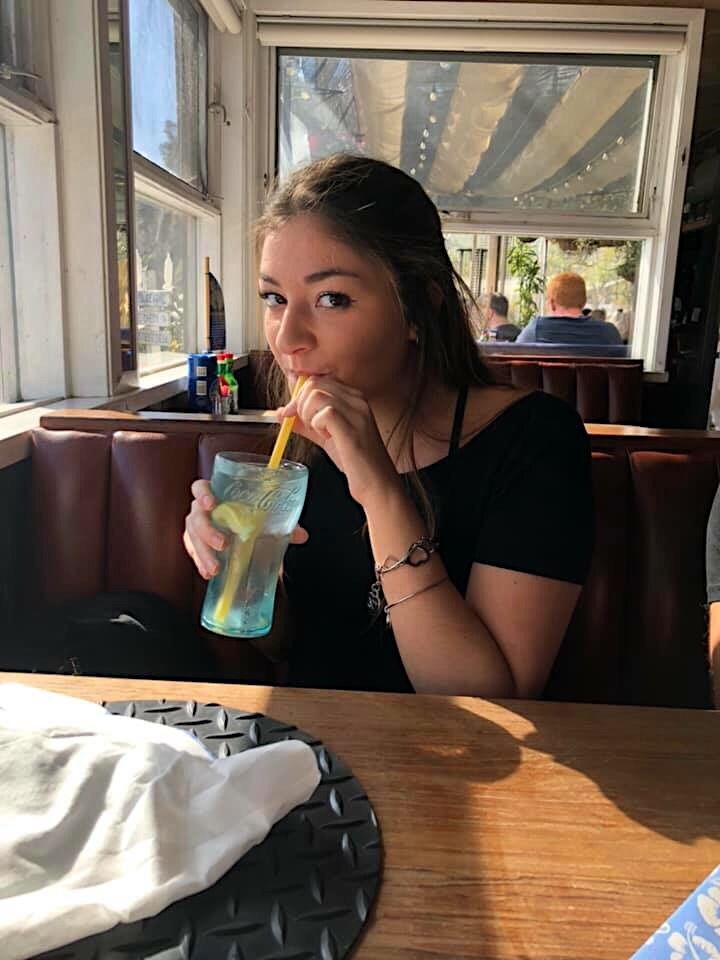 If you are a Harry Potter fan you absolutely would have liked the little city dedicated to him. There's a huge castle where you can go, with a ride inside. I tried it and it seemed like I was flying with Harry Potter. It was a little scary and I had to close my eyes. Luckily no one saw me, lol.
The day after I went to the TMZ Celebrities tour. Unfortunately it was raining and cold, but it was very fun anyway. I can't lie, I hoped to see somebody famous like Robert De Niro or Bradley Cooper but I didn't. I'm sure one day I will though.
In the afternoon I went to Santa Monica pier. It's so pretty and I can't imagine how crowded it would be during summer time. Also in Santa Monica I had the best pizza. It was actually very close to an Italian pizza.
California is similar to the south of Italy. It reminded me a lot of home during the summer. If it wasn't for the cost of living I would definitely think about moving there.
Well 'y'all' now I guess is time to go and explore Texas!
Genny is a junior and foreign exchange student from Udine, Italy. She hopes to study Criminology while in college, and will be a special contributing writer throughout the school year.