Guilty Pleasure Shows of Today's Youth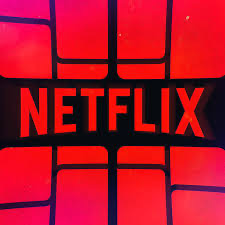 Guilty pleasure, defined by Oxford Languages as something, such as a movie, television program, or piece of music, that one enjoys despite feeling that it is not generally held in high regard. There are many reasons why a TV show could be referred to as a guilty pleasure: from the storyline, to the characters, to how relatable it is for the viewers. 
One show that has been described as a guilty pleasure on more than one occasion is Grey's Anatomy, which was originally aired on ABC in 2005.  The long going series involves the personal and professional lives of five surgical interns and their supervisors. Sophomore, Anna Tomlinson, is a fan of the show and loved how it is a mixture of science and medicine depicted in a drama.
"'Grey's Anatomy' is centered around Meredith Grey, a surgeon working in Seattle. On the surface level, it's about her life as a doctor as well as her love life, but it also goes in depth about important issues such as racism, homophobia, sexism, and more," said Tomlinson.
'Grey's Anatomy' is known for its roller coaster of events relating to the hospital staff and patients both professionally and personally, which has made many fans, including Tomlinson, admire the show's versatility. 
"It's one of my guilty pleasures because a lot of people assume it's just a show about drama in a hospital and it's a basic show with no real depth," stated Tomlinson.
Tomlinson isn't the only 'Grey's Anatomy' fan who values the show's depiction of life both outside and inside of the hospital. Sophomore, Hannah Le, also takes a liking to how relationships between characters are displayed throughout the ups and downs of the popular series.
"I really enjoyed the friend dynamic in Grey's Anatomy," said Le.
Le has watched another show which she also agrees is a guilty pleasure, 'The Vampire Diaries,' which Le describes as being about supernatural monsters and creatures who all coexist together.
"'The Vampire Diaries' is about a collections of vampires, wolves, and witches who battle against the difficulties of existing in one society," stated Le.
Le likes 'The Vampires Diaries' because of the plot and romance. She considers it a guilty pleasure because it relieves her of stress and helps her to relax as she watches.
"They kinda offer me a way to distress. Since school can be overwhelming, watching these shows lighten up my mood and make me feel more motivated to get on with the day," Le said.
Sophomore, Ella Billotto, has a guilty pleasure show as well. Billotto is a fan of the show 'Shameless,' which was first released in 2011 and aired from then until last April. 'Shameless' has a reputation for being deemed inappropriate and explicit by many viewers, as well as critics, due to certain scenes and the inclusion of drugs. 
"'Shameless,' I feel like it's really inappropriate. And it's like, for TV mature, but I kind of use it as like, a background thing like whenever I'm doing homework," stated Billotto.
Similar to 'Grey's Anatomy' in terms of versatility, 'Shameless' also can go back and forth between aspects of the storyline, the reason why Billotto likes it so much.
Another show Billotto considers to be a guilty pleasure is 'SpongeBob SquarePants,' a television program that was first aired in 1999 and has since become a common show for both children and adults. Many people including Billotto find the show to be silly and immature at times, however because it has been around while they've grown up, they continue to enjoy watching it. 
"I feel like that was like a huge part of my childhood so I was always watching that one and even though it was like, super dumb," Billotto said.
"I watch 'Shameless' because it's very well written and moves seamlessly between comedy, sometimes absolutely weird situations and story lines, and often deep, dark drama. That's extremely difficult to do, and rarely is accomplished successfully but I feel like shameless did a good job at capturing it and that's why I watch it," Billotto stated.
Guilty pleasure shows tend to be so unbearable, yet so captivating at the same time. Taking 'Grey's Anatomy's' and 'Shameless' depth,' SpongeBob's' youthful humor, and 'The Vampire Diaries' supernatural characters, all of these shows seem to be relatively well plotted, diverse, and interesting shows. These, of course, could also contribute to why some people don't view them as ordinary, or regular shows, causing them to be categorized as guilty pleasures.