New York Fashion Week 2015: Through Anzie's Eyes
On August 7th, New York Fashion Week finally arrived! Designers brought out their best clothes and models to showcase the clothing in style for this season. Alexander Wang, Givenchy, Victoria Beckham, Rags+Bones, and many others caught many eyes with their extraordinary pieces that have been worked to perfection all for this event.
We caught up with student and model, Anzie Dasaed, asking her a few question about the recent New York Fashion Week shows. One of our very own Lake Ridge Eagle, has an inside look into the world of the fashion Industry. "Seeing people that I know personally, like, finally getting to model in Fashion Week is my favorite part of New York Fashion Week", said Anzie and of course after hearing her say this I had to know if she would soon be involved in the industry, "Yes, whether it be journalism or modeling, I want to get into it." As many may know, Fashion Week is an event that last a week long, and consists of many designers that showcase their best fashion pieces to the public after a long process of creating.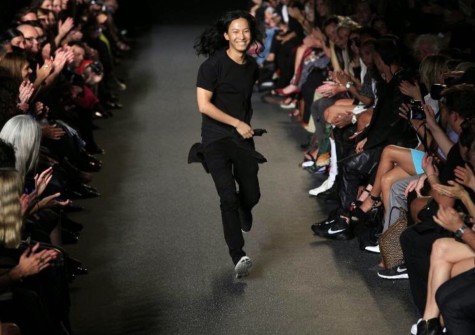 "Out of all the collections that I've seen this year id have to say Alexander Wang is my favorite."Throughout talking to Anzie it was evident that she was truly was interested in the fashion industry and wanted a place in it someday, "Whether it be journalism or modeling,I want to get into it." As per usual, Fashion Week went by like a breeze, although the a few walking mishaps and falling occurred, it's safe to say it was a success. Anzie gave us an inside look on NYFW, as well as an inside look on her views on fashion.